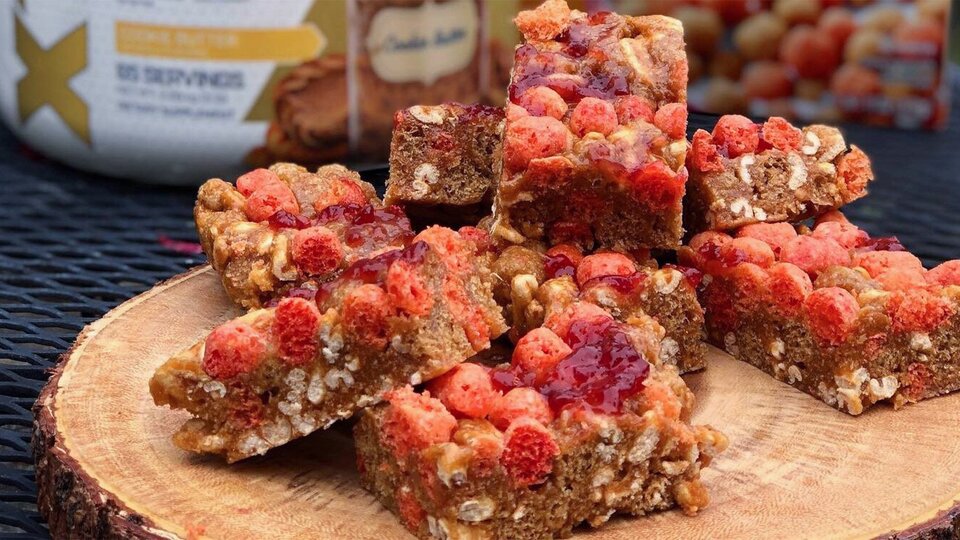 Indulge in your favorite childhood cereals with these versatile protein snacks. The possibilities are endless!
Ingredients
2 serving whole-wheat cereal
1 serving puffed rice cereal
1 scoop Xtend Pro, Cookie Butter
82 g honey
128 g natural peanut butter
½ tsp sugar-free maple syrup
1 tbsp sugar-free strawberry jelly
Directions
Heat the peanut butter and honey until they liquify.
Fold in the syrup and protein powder. Be careful not to cook the protein, just fold it into the mixture.
Remove the mixture from the heat and fold it into the cereal.
Spread the batter into a square pan or pie pan. Top with the sugar-free strawberry jelly.
Chill in the fridge until the bars firm up. These bars are best when cooled to slightly below room temperature.
Wrap the bars individually and store in an airtight container to preserve the texture.