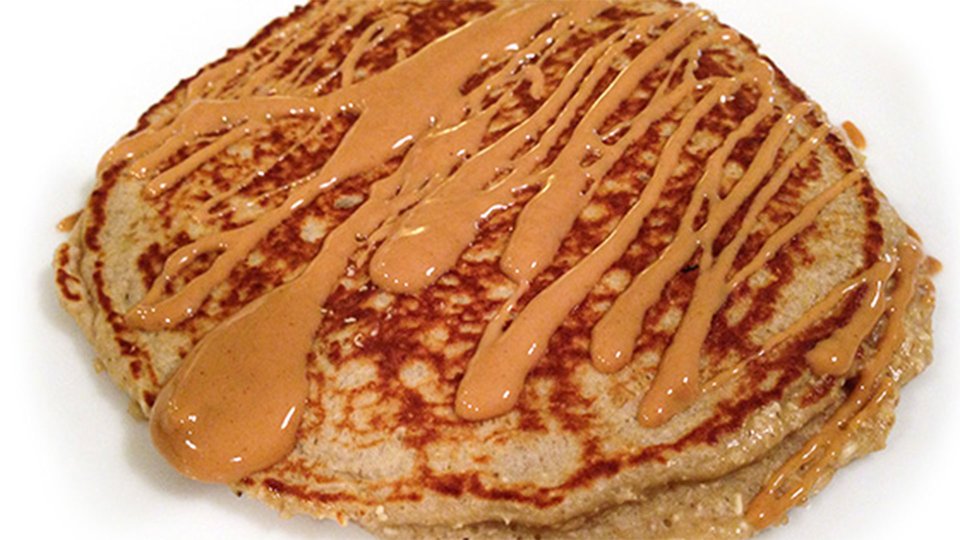 The bananas in this recipe offer a sweet taste without the usual high-sugar syrup. Use melted peanut butter as a topper to get a dose of healthy fats.
Ingredients
2 whole egg
2 liquid egg whites
½ cup dry oatmeal
1 large (8" to 8-7/8" long) banana
1 scoop(s) vanilla whey protein powder
Directions
Place all the ingredients in a bowl and stir until well combined.
Pour onto a hot non-stick skillet and cook for 2-3 minutes or until edges are bubbly.
Flip over and then cook for another 1-2 minutes or until finished.
As pancakes are cooking, melt 2 tbsp. of natural peanut butter in the microwave.
Drizzle peanut butter over cooked pancakes and serve.