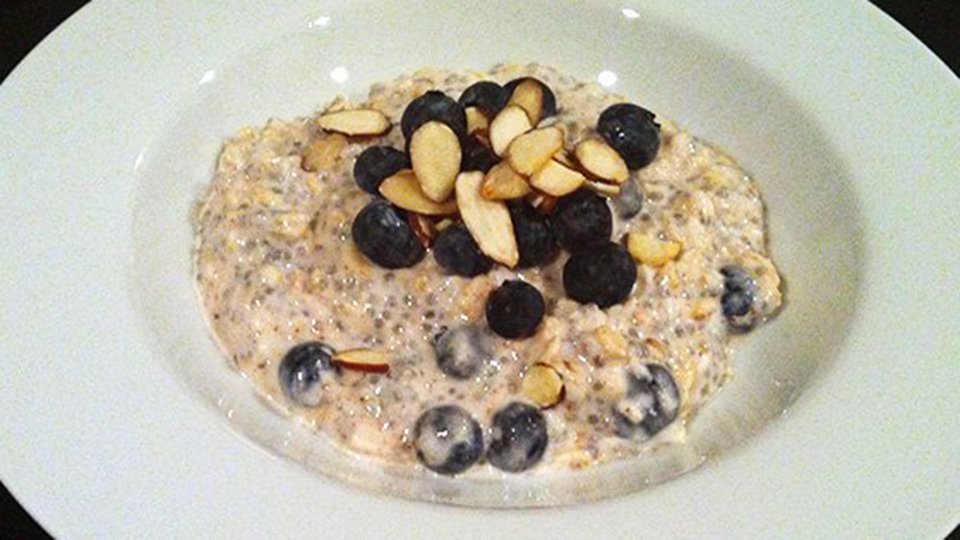 Old-fashioned oats are a breakfast staple for most fit-minded people. This slow-digesting, fiber-rich carb is perfect for the morning meal. This no-cook recipe is perfect for those rushed mornings. When you combine the power of chia seeds with protein-rich Greek yogurt, you get one filling and nutritionally-dense breakfast!
Ingredients
⅓ cup rolled oats
¼ cup nonfat plain Greek yogurt
½ cup unsweetened almond milk (vanilla)
2 tsp black chia seeds
1 to taste powdered Stevia
¼ cup blueberries
Directions
Add all ingredients except the blueberries to a jar or container with a lid (I use my magic bullet cup and lid).
Put lid on top and shake well.
Remove lid and add blueberries.
Replace lid and pop container in the fridge. Leave it overnight.