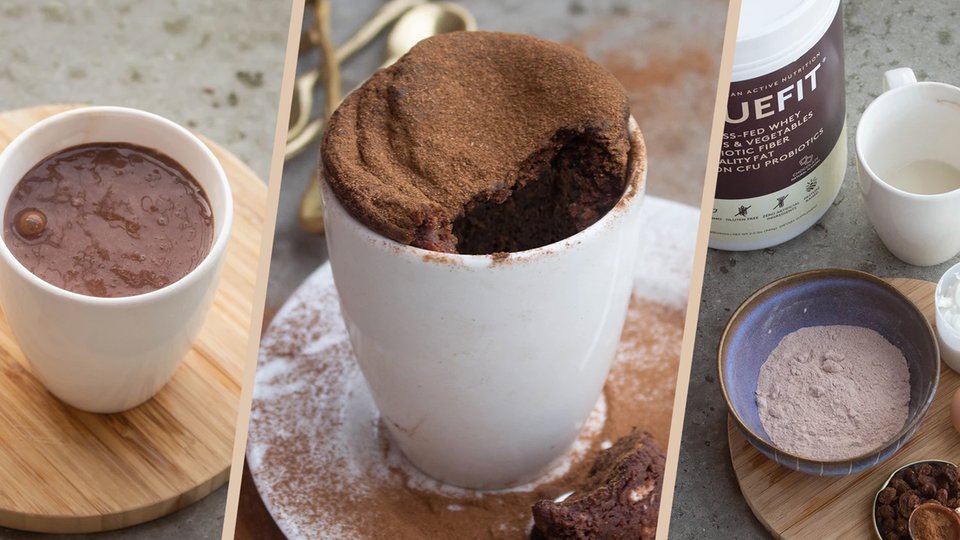 If you're craving chocolate cake but you know better than to make a full batch when there's no one to help you eat it, give this delicious gluten-free 1-minute mug cake a try!
Ingredients
1 tsp baking powder
1 tbsp coconut flour
1 tbsp monk fruit sweetener
1 tsp cinnamon
1 tbsp cream cheese
4 tbsp unsweetened almond milk
1 whole egg
1 tbsp raisins
Directions
Grease two microwave-safe mugs with cooking spray.
In a mixing bowl, add the protein powder, baking powder, coconut flour, monk fruit sweetener, and cinnamon. Mix well to combine.
In a separate bowl, beat together the egg, cream cheese, and almond milk until smooth. Add this to the dry mixture and stir to combine. If the batter is too crumbly, add milk until a thick batter is formed.
Gently fold the raisins into the batter.
Pour the batter into the greased mugs.
Microwave each mug for 50-60 seconds or until the cake is just cooked in the center.