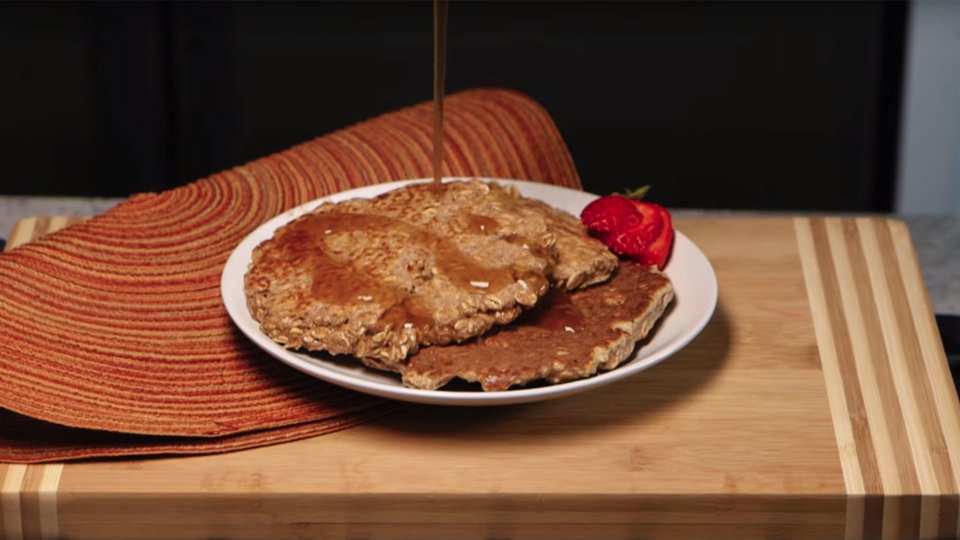 When you need a quick snack that won't sabotage your macros, there's just no beating a good protein pancake. We'll show you how in under a minute.
Ingredients
1½ tsp baking powder
1 cup raw oats
1½ tsp cinnamon
1 scoop(s) vanilla whey protein powder
3 egg whites
2 packet Splenda
Directions
In a medium-sized bowl, combine the baking powder, oats, cinnamon, protein powder, and Splenda.
Add the egg whites and stir until the entire mixture is wet. Batter will be lumpy.
Grease a skillet and let it warm over medium-high heat. Pour the batter out to make one pancake. Use the bottom of a cup or the back of a spatula to flatten it.
Cook 2 minutes per side. Enjoy with your choice of fruit or sugar-free syrup.