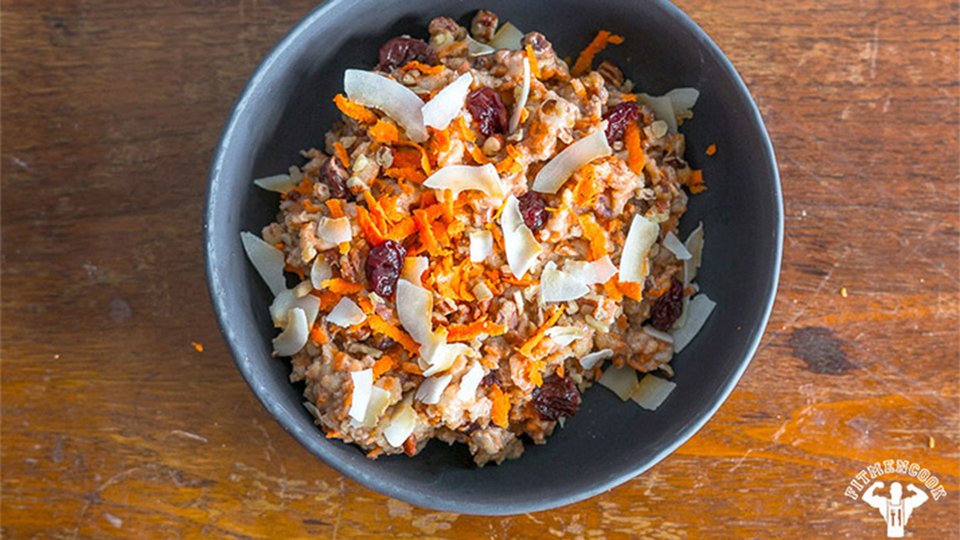 Who doesn't love a good slice of carrot cake? This dessert-like oatmeal dish takes the spicy, spongy cake and turns it into an easy anytime treat. The dried, unsweetened cranberries pack a lot of sweetness without destroying your macros. So go ahead, and dig into a guilt-free bowl!
Ingredients
¾ cup rolled oats
¼ cup carrot, shredded
2 tbsp almond milk
1 tbsp dried cranberries
2 tsp powdered Stevia
½ tsp cinnamon
¼ tsp allspice, ground
Directions
Cook rolled oats as directed. Set aside.
Add the remaining ingredients to the oatmeal, and stir thoroughly.
Garnish with toasted coconut. Add a little extra freshly grated carrots if desired.