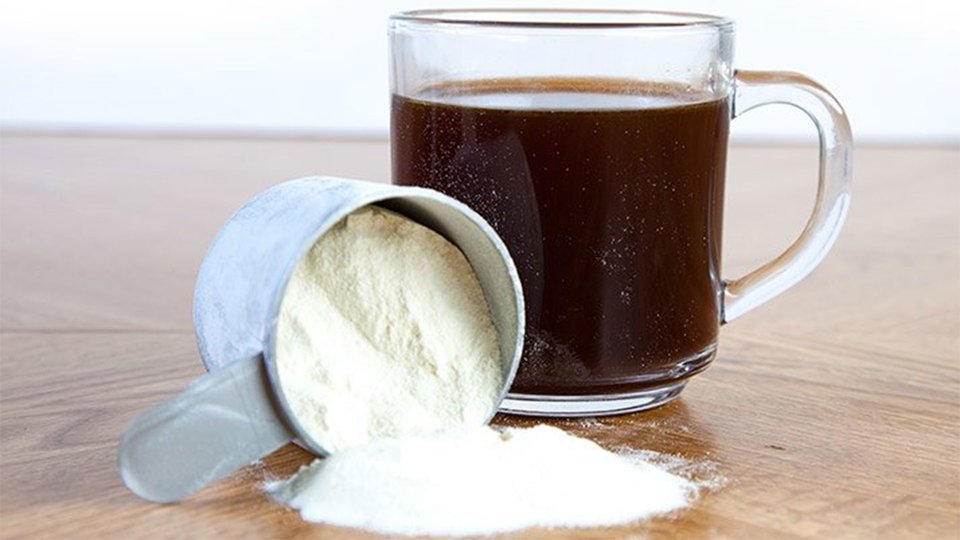 Adding protein to your morning cup of joe is a time-honored way to kill two birds with one stone. But take care as you prepare to enjoy this stimulating treat. As many have discovered—specifically, as Bodybuilding.com's deputy editor and everyone in the surrounding cubicles recently discovered—the heat can cause the lid to pop off, leaving you and your surroundings covered in protein and hot liquid! Consider a mild-flavored vanilla or unflavored protein to add to your cup of joe so the protein flavor doesn't dominate the drink. Unless that's how you like it, of course!
Ingredients
2 cup coffee, brewed
1 scoop(s) vanilla whey protein powder
½ cup nonfat milk
Directions
Brew coffee as usual.
Add protein powder and milk. Shake, taking care to hold the top closed. Otherwise, explosions can occur!