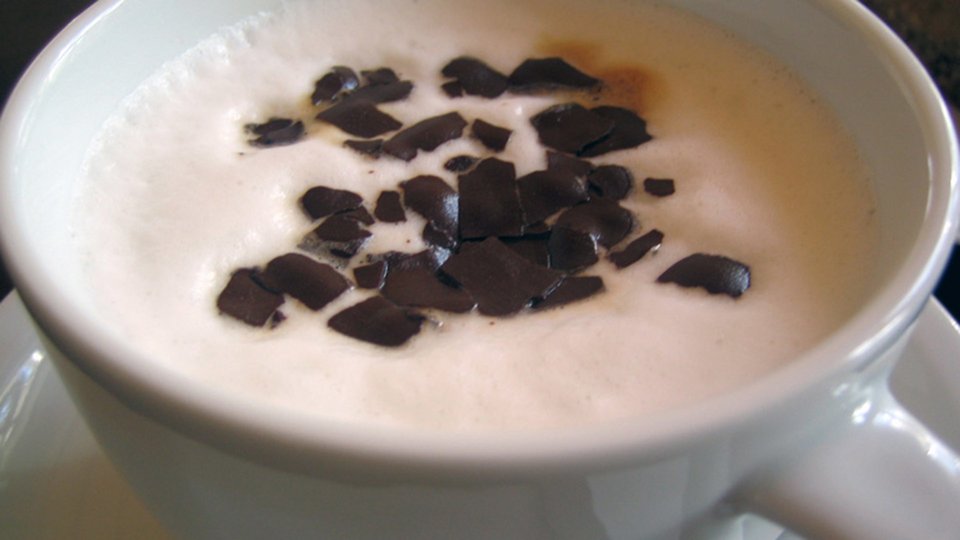 This recipe is much healthier than the commercial varieties of hot chocolate, and it'll definitely hit your sweet spot on your romantic night.
Ingredients
1 scoop(s) casein protein powder
1 cup coffee
1 cup skim milk
Directions
Prepare the brewed coffee and fill each cup half-way. Then mix together 8-12 ounces of skim with a full scoop of casein chocolate protein powder.
Pour the casein-milk mixture into the half-filled mugs of coffee to create your mocha. Consider preparing some of the whipped topping from the Chocolate Crepes recipe to finish off this protein-packed beverage.