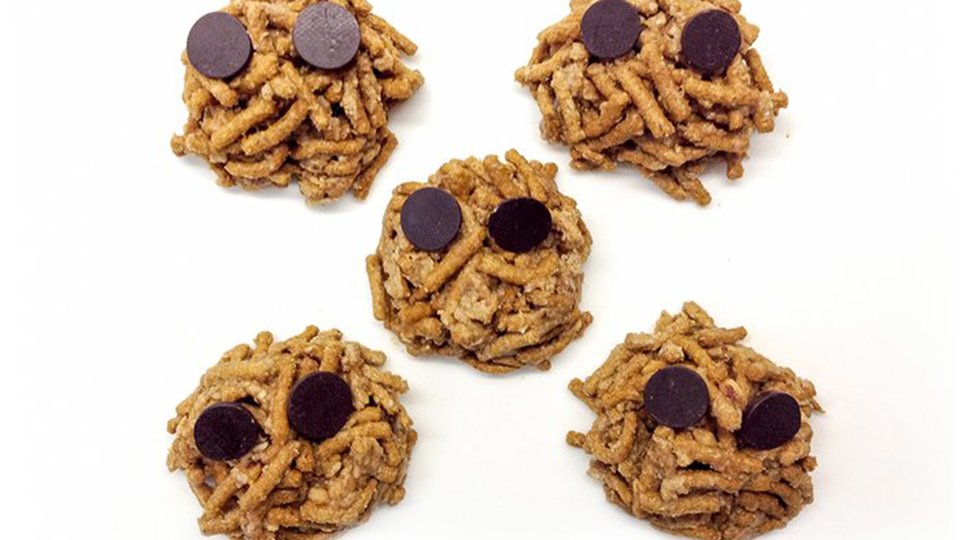 A creepy take on the popular protein energy balls, these protein treats are perfect for a post-workout meal or fun family snack. There aren't many calories in these, so feel free to eat the whole batch! If you do, just make sure you make more for the rest of your family to enjoy.
Ingredients
½ cup fiber one cereal
2 tbsp walden Farms Syrup
1 tbsp smooth peanut butter
10 oz dark chocolate chips
1 scoop bSN Syntha-6 Peanut Butter Cookie Protein
Directions
Mix all ingredients in a bowl.
Using hands, form mixture into five messy balls.
Top each ball with two dark chocolate chips for eyeballs.
Place in refrigerator for 20 minutes.
After balls set, share or enjoy by yourself!