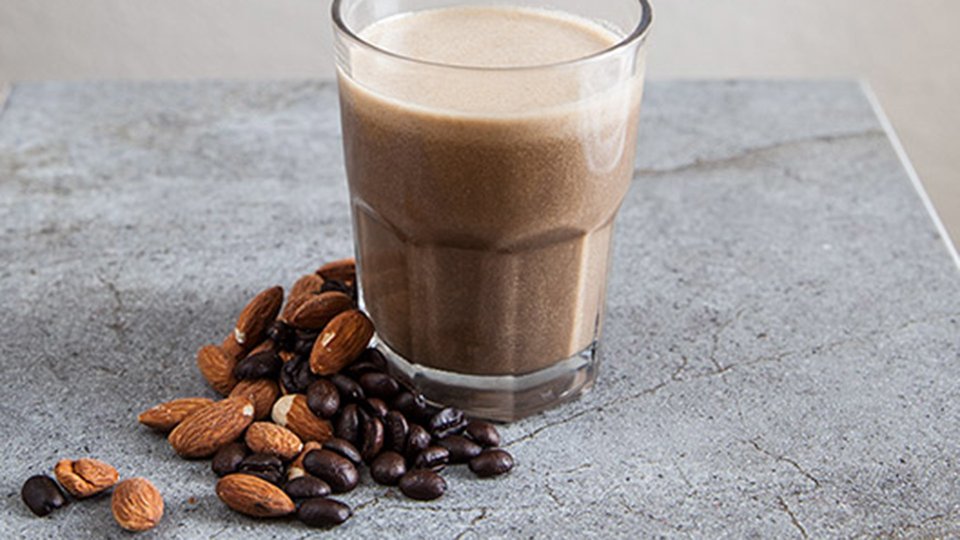 Skip that boring cup of Joe and reach for this shake instead. The 2-ounce espresso shot is sure to get you going, the banana and almond butter will fill you up, and the three scoops of protein powder will help keep you full while you build muscle!
Ingredients
1 scoop(s) unflavored whey protein powder
2 cup water
2 oz almond milk
1 shot espresso shot
1 small (6" to 6-7/8" long) banana
1 tbsp natural almond butter
Directions
Blend and enjoy!