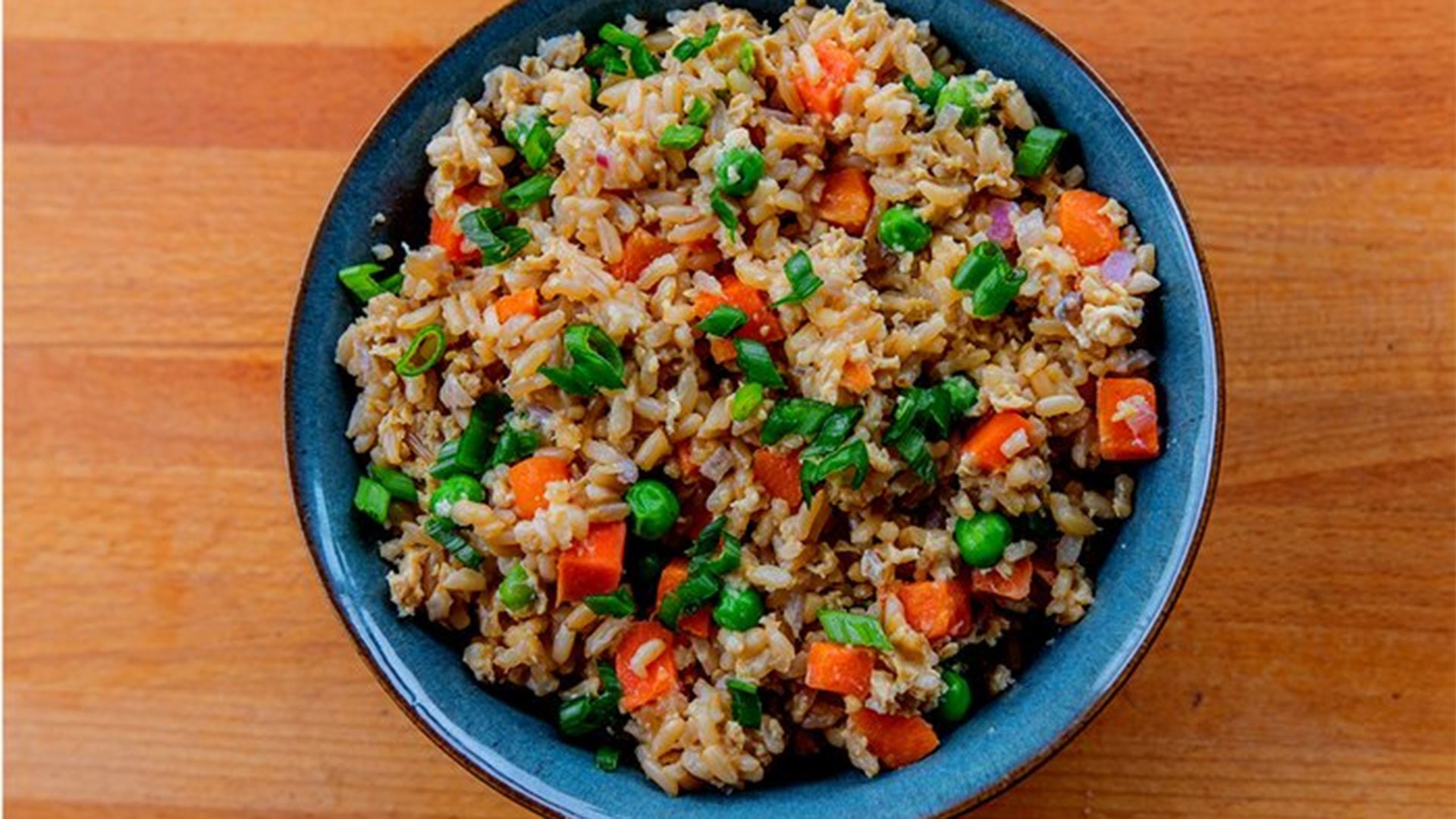 No need to order out tonight. Turn this delivery food into a healthy meal with this microwave-friendly version of your favorite Chinese food classic. No wok required!
Ingredients
2 cup cooked brown rice
1 cup frozen peas and carrots
2 tbsp red onion, diced
½ tbsp green onion, chopped
2 egg
1 tbsp garlic, minced
2 tbsp light soy sauce
1 tbsp sesame seed oil
1 tbsp rice vinegar
1 tbsp ginger, minced
Directions
Cook instant brown rice in the microwave.
Crack the eggs in a bowl. Add garlic, low-sodium soy sauce, rice vinegar, and sesame oil. Beat it all together, and if you can get it, add a little ginger paste as well.
Pour the cooked rice into a large glass bowl. Top it with frozen peas and carrots and a few tablespoons of chopped red onion.
Place the bowl in the microwave with a paper plate on top, and cook it for 1 minute.
Pour in the egg mixture. Stir, and cook for 2 more minutes. Let it cool slightly, then stir.
Protein Boost: Add canned chopped chicken or cooked chopped shrimp to the rice.