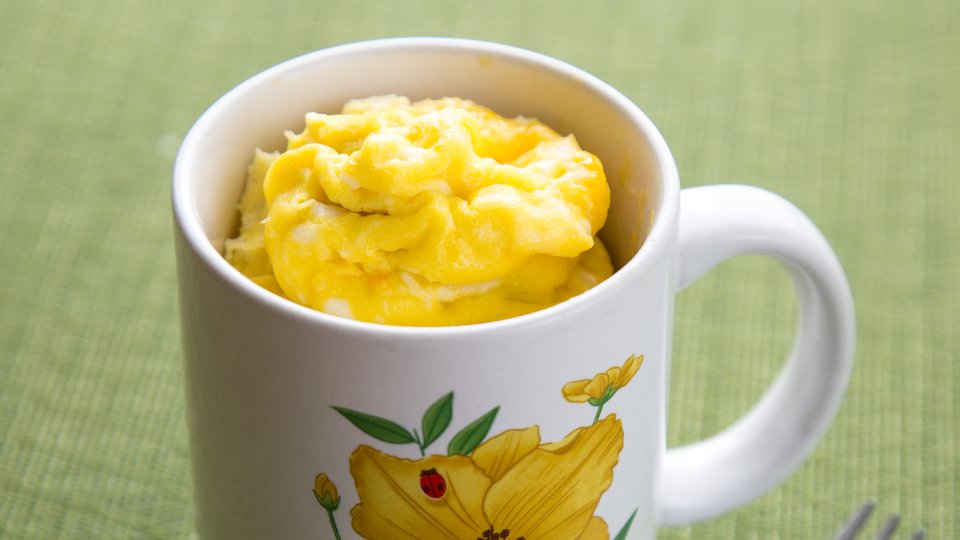 Don't trust your child around the stove yet? Let them cook their eggs using the microwave instead! This high-protein, fluffy snack (or meal), can be made in minutes without getting near a flame or another heating element. Even better, they're fun for kids to make!
Ingredients
2 whole egg
¼ cup reduced fat cheddar cheese, shredded
Directions
Crack two eggs into coffee mug. Whisk for 10-20 seconds.
Microwave on high for approximately 90 seconds.*
Remove mug from microwave.
Add low-fat cheese and seasonings of choice. Stir.
Place coffee mug back in microwave and heat for an additional 30-60 seconds.*
Let eggs cool down for a minute or two, give each kid a fork, and watch them go!