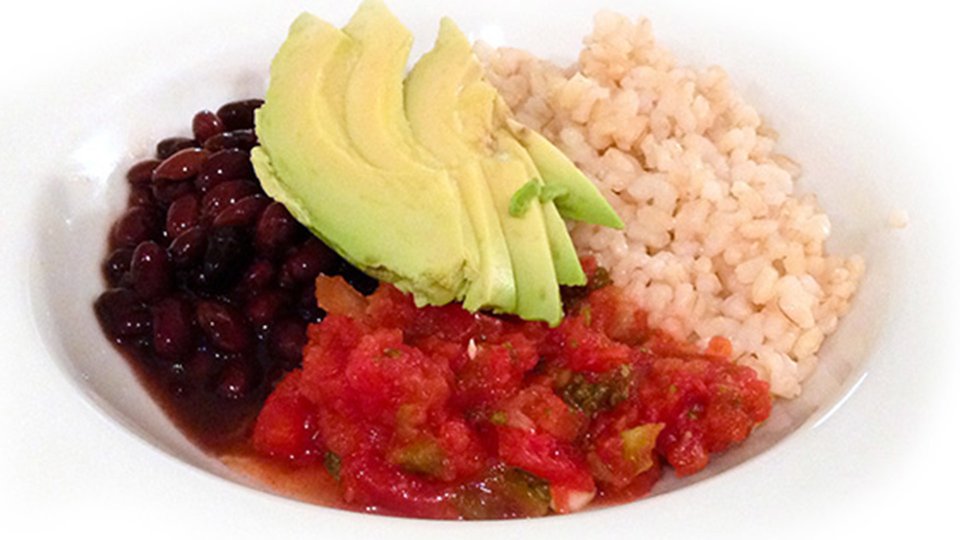 Give yourself a break from grilled meat and throw these ingredients together for an easy and tasty alternative to the usual. You'll get all the flavor of a Mexican-restaurant meal without the fried fat and unhealthy calories!
Ingredients
½ cup brown rice
⅓ cup black beans, drained and rinsed
3 oz salsa
¼ fruit, without skin and seed avocado
Optional Ingredients
1 tsp hot sauce
2 tbsp nonfat plain Greek yogurt
Directions
In a bowl, combine all ingredients.