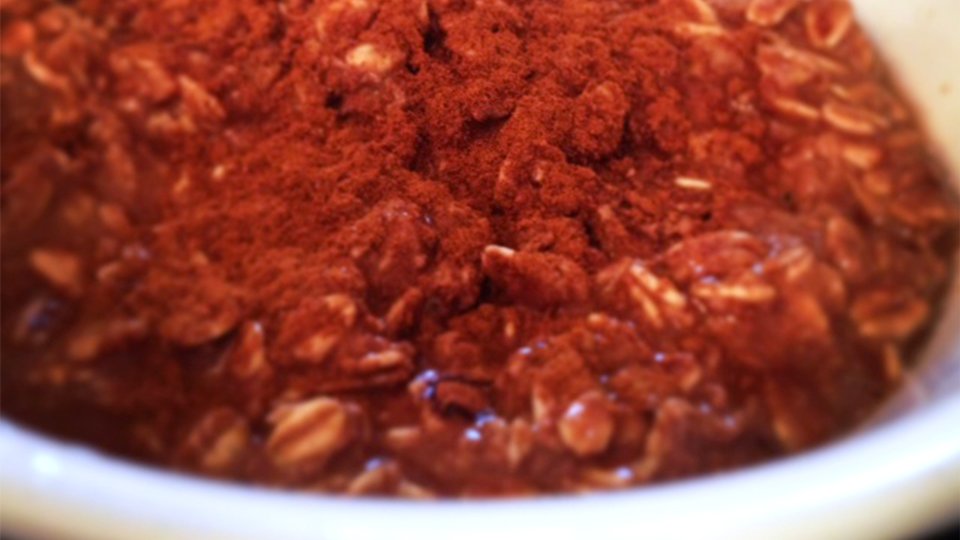 Lasso a healthy helping of carbohydrates that will keep you satiated for hours. The protein powder and almond milk will keep your protein levels high to start the day.
Ingredients
½ cup rolled oats
1 scoop chocolate protein powder
1 tbsp cocoa powder, unsweetened
½ tbsp cinnamon
½ tsp cayenne pepper
1 cup unsweetened almond milk
Directions
Combine ingredients in a microwave-safe bowl.
Heat in microwave for 2 1/2 to 3 minutes.