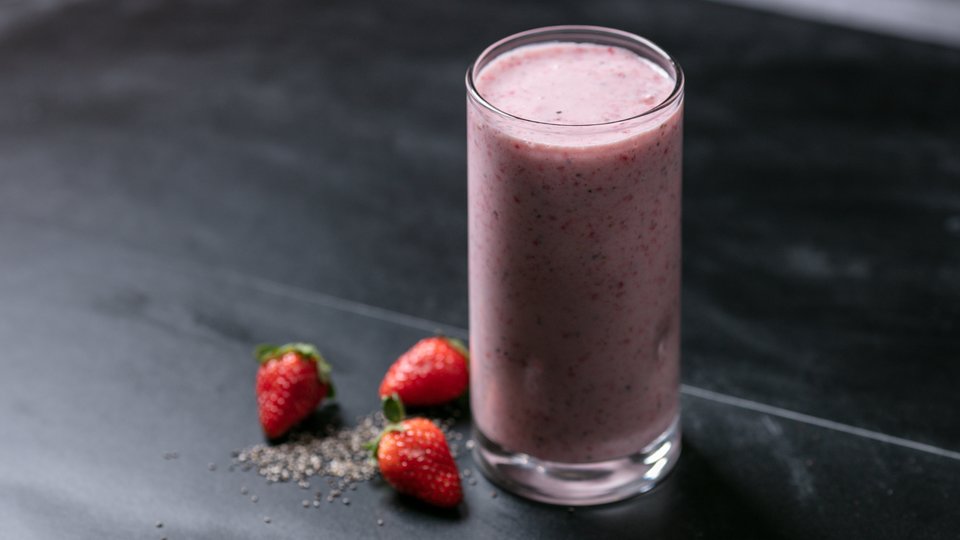 For a simple breakfast, this strawberry chia smoothie is a healthy alternative to high-sugar treats. Use fresh or frozen berries and your favorite nonfat Greek yogurt as the base, adding dairy-free almond milk and chia seeds to create a silky texture, and in less than 5 minutes you have a healthy breakfast you can enjoy on the go.
Ingredients
¼ cup strawberries
½ cup nonfat plain Greek yogurt
¼ cup almond milk
1 tbsp chia seeds
Directions
Combine all ingredients in a blender until desired consistency is reached.