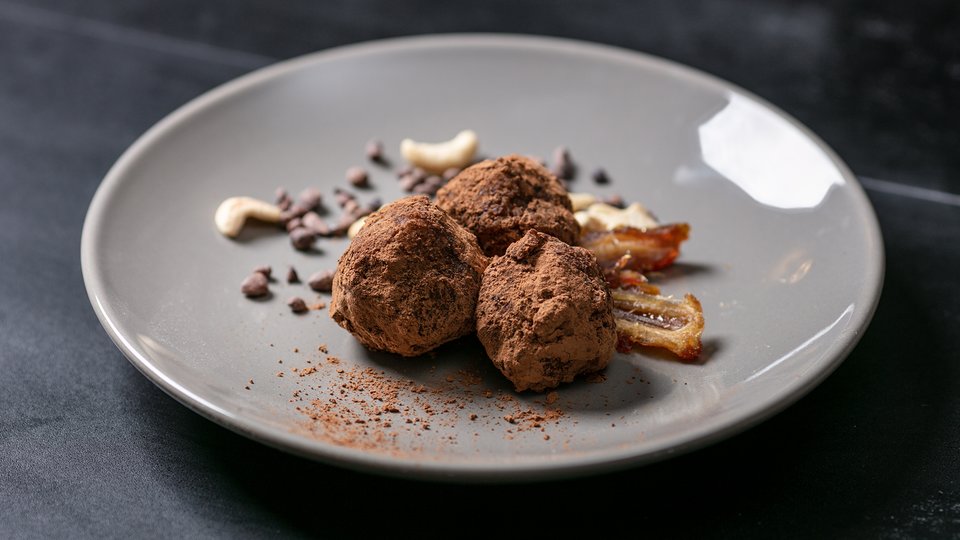 It's hard to believe these truffles have only four ingredients! Soaking the cashews makes these already soft nuts easier to process so they all but disappear in these healthy, gluten-free treats. Using dates as a part of the base means no added sugar, and the cacao nibs and powder add a rich chocolate flavor to this delicious vegan dessert.
Ingredients
1 cup cashews, soaked
8 medjool dates, pitted and packed
3 tbsp cacao nibs
3 tbsp raw cacao powder
Directions
Drain and rinse cashews, then combine in a food processor with the dates. Blend until a paste forms.
Add the cacao nibs and pulse a few times to incorporate everything. Roll the mixture into 8 even-sized balls and dust with cacao powder.