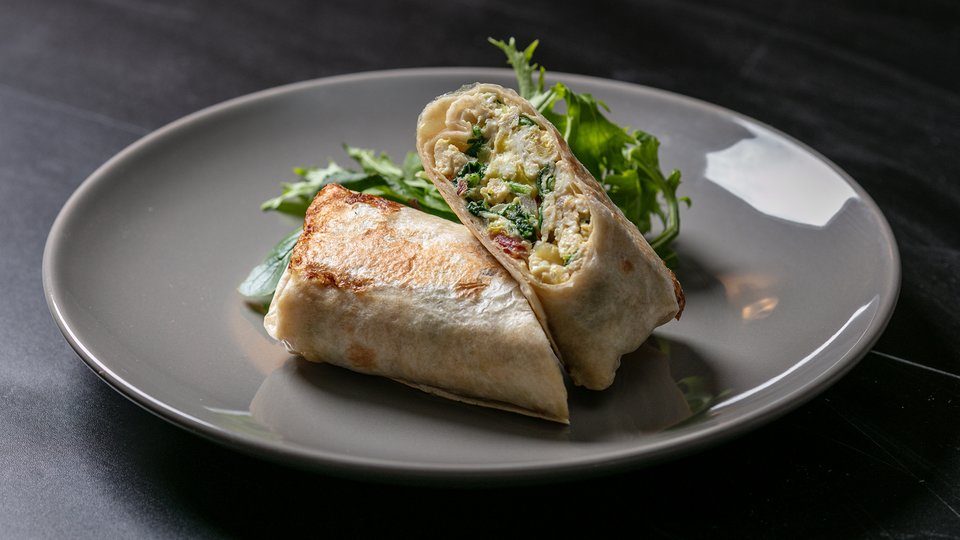 A great way to get your eggs on the go is to wrap them up in a breakfast burrito. This recipe calls for egg whites instead of whole eggs to cut fat, and fresh spinach and a whole-wheat tortilla to add nutrients. Feta cheese replaces the traditional jack or cheddar, making this a much lighter, healthier option than your local drive-thru for those mornings when you need to eat on the go.
Ingredients
¼ cup, chopped onions
1 tsp crushed red pepper flakes
3 egg whites
1 cup spinach
1 pinch table salt
1 whole whole wheat soft tortillas
2 tbsp reduced-fat feta cheese
Directions
In a pan, gently sweat the onions until very soft. Add the crushed red pepper and a pinch of salt. Add the egg whites and spinach, stirring continuously to scramble and cook the egg whites. Season to taste with salt.
On low heat, warm the tortilla on both sides. Place the egg-white mixture in the center of the tortilla and sprinkle with feta. Fold the ends in and roll the burrito up.