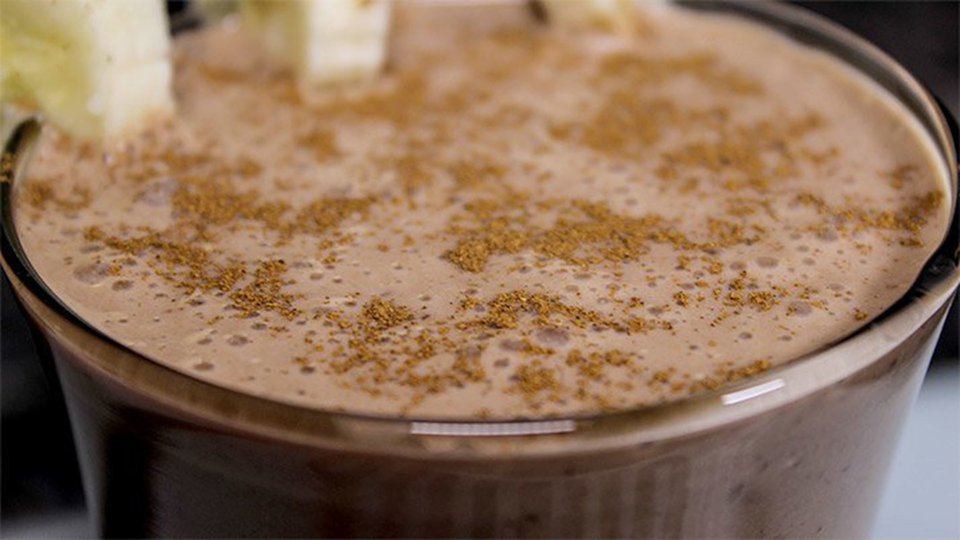 Constantly replenishing your supply of protein powder can be a strain on your wallet, so here's a weight-gaining recipe that doesn't use protein powder. Instead you get quality sources of protein from liquid egg whites and Greek yogurt, which add the "yum" factor to your smoothie. If you want to add extra calories and sweetness, use a frozen banana instead of ice.
Ingredients
1 cup milk (2% fat)
½ cup rolled oats
1 small (6" to 6-7/8" long) banana
1 tbsp natural peanut butter
4 tbsp pB2 powdered peanut butter
2 tbsp cocoa powder, unsweetened
9 tbsp liquid egg whites
2 tbsp ground flaxseed
5 oz nonfat plain Greek yogurt
1 tsp vanilla extract
½ cup ice
Directions
Combine all ingredients into a blender. Blend them together.
Drink. Brain freeze!