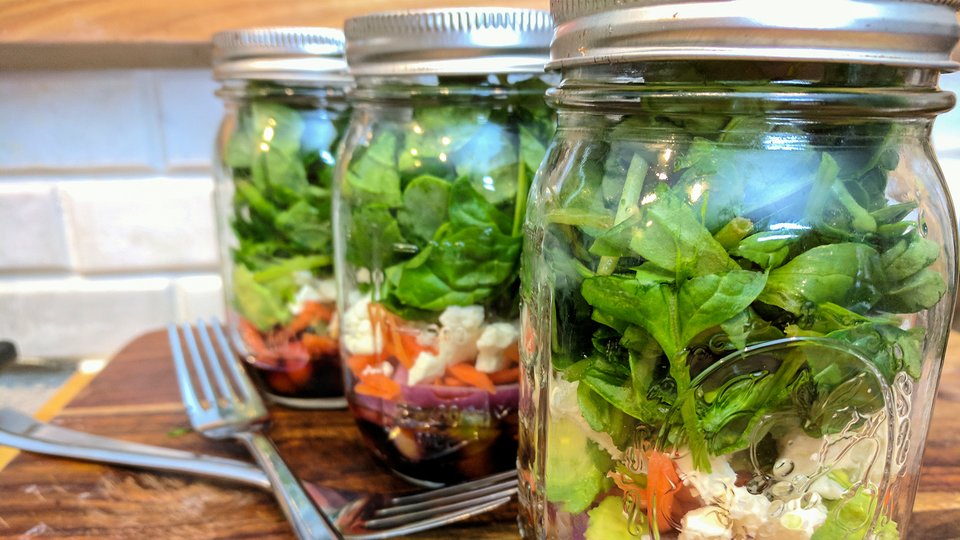 Salads can be tough to transport in traditional containers because greens get soggy when pre-mixed with dressings. But by layering salad ingredients in a Mason jar, you can keep your greens separate from the dressing to preserve their crispness for lunchtime.
Ingredients
1 tsp olive oil
1½ tbsp balsamic vinegar
2 cup cherry tomatoes
⅛ whole green onion, chopped
2 slice carrots, raw
¼ cup, pureed avocado
1¼ cup reduced-fat feta cheese
1 cup spinach
Directions
Layer all ingredients in a 16-ounce Mason jar in the order listed above, so the dressing is on the bottom, and the spinach is on the top. Secure the Mason jar with a lid.
Refrigerate your salad or carry it with you in a cooler. When you're ready to eat it, shake it up to mix the ingredients and enjoy directly from the jar.