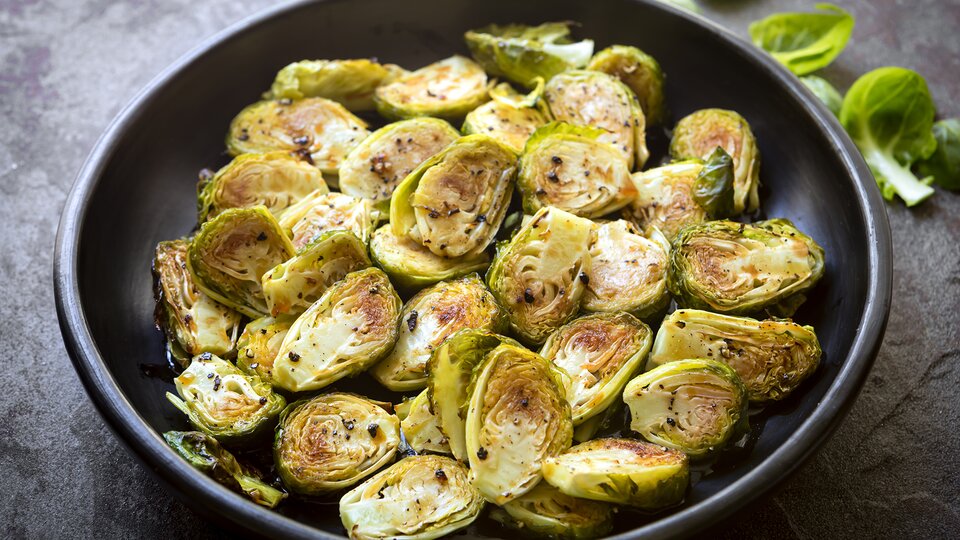 It's hard to stay healthy during the holidays when everyone else seems to be indulging. Celebrating with friends and family is important, but how do you do it without ruining your diet? This healthy holiday recipe is designed to excite your tastebuds while eliminating the guilt. Enjoy!
Ingredients
3 lb Brussels sprouts, halved
1 tbsp extra virgin olive oil
1 tsp extra virgin olive oil
salt and pepper to taste
1 shallot, finely chopped
1 clove garlic, minced
1 tbsp maple syrup
1 tsp honey
1 tbsp stone-ground mustard
1 tsp dijon mustard
1 tsp red wine vinegar
Directions
Preheat the oven to 450 degrees F.
Toss the halved Brussels sprouts with salt, pepper, and 1 tbsp of olive oil.
Arrange the sprouts on a sheet pan in a single layer and roast for 20-30 minutes, until nicely browned.
Meanwhile, in a glass bowl, mix both mustards, the shallots, garlic, maple syrup, and honey.
Whisk in the vinegar and then slowly drizzle in the remaining two teaspoons of olive oil, creating an emulsification. Add salt and pepper to taste.
Toss the roasted Brussels sprouts in the dressing and serve.