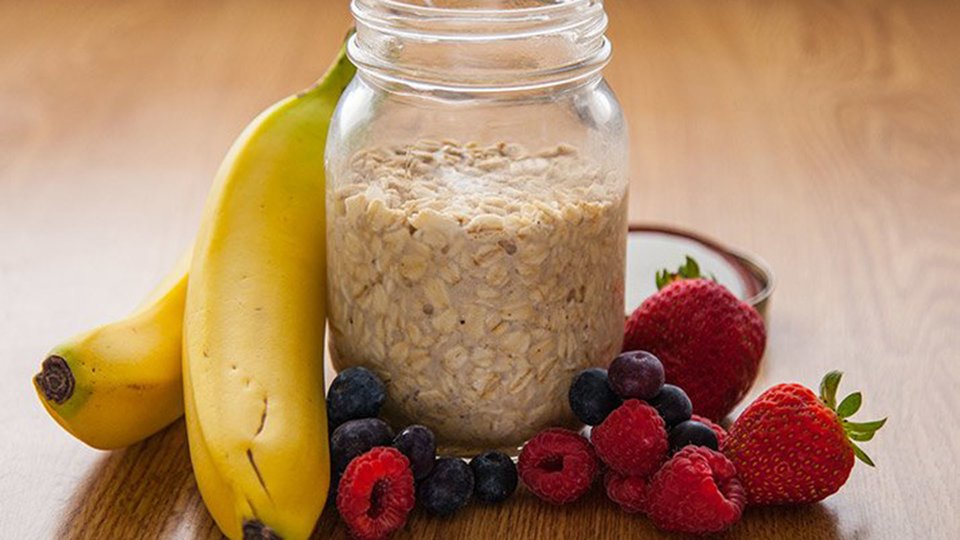 Nothing says fall any time of the year like the sweet, rich taste of maple syrup. Add a bit of decadence to your boring bowl of oats by dressing it up with the rich tastes of maple, vanilla, and cookies and cream. The combination of spices will be enough to bring anyone to the breakfast table.
Ingredients
1 cup raw oats
1 scoop rSP Nutrition TrueFit Lean Protein Cookies and Cream
1 tbsp maple syrup
1 tsp vanilla extract
1 cup almond milk
1 small (6" to 6-7/8" long) banana
Directions
Mix all dry ingredients (and optional fruit) in mason jar.
Add almond milk, vanilla extract, maple syrup, and stir.
Chill in the fridge overnight. Enjoy in the morning!