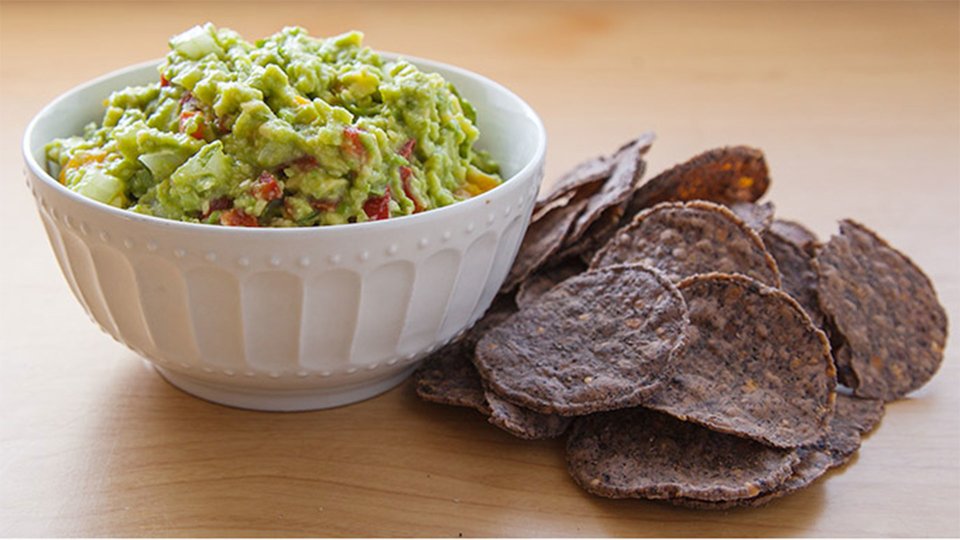 What's better than the classic green, nutrition-packed dip? A fruit-filled version! This recipe calls for the addition of a mango for an extra boost of vitamin C, probiotics, and fiber. Dunk in some celery, and you'll get a serving of both fruits and veggies at once.
Ingredients
2 avocado
1 whole mango, peeled and sliced
1 whole diced red bell pepper
1 whole onion, finely diced
2 tbsp cilantro
2 tbsp lime juice
salt to taste
Directions
Mash the avocado in a bowl.
Stir in the onion, red pepper, and garlic. Once combined, add in the mango, cilantro, and lime juice. Stir again.
Add salt to taste, stirring one last time before serving.