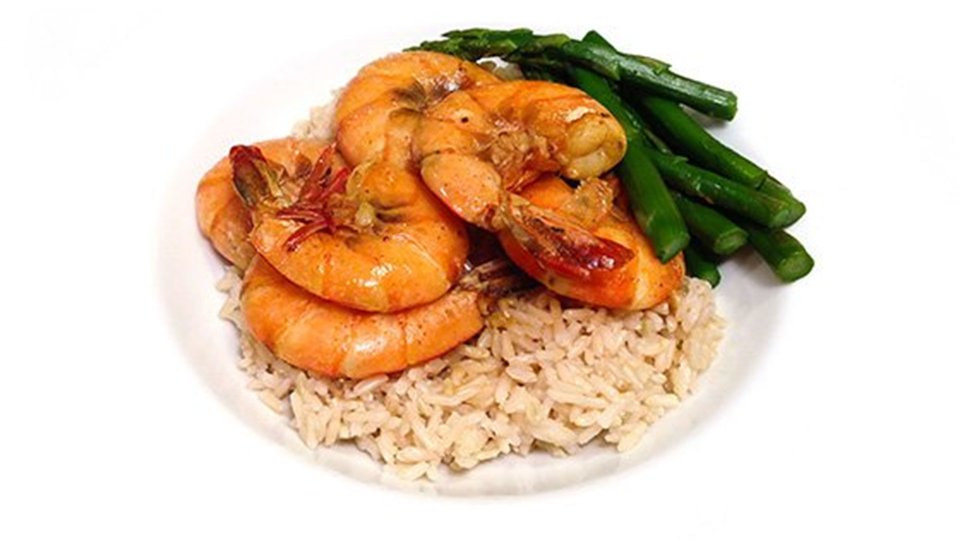 This is a highly requested dish in my family. I love coming home to the smells of garlic, Malaysian curry, steaming-hot coconut milk, and prawns. Prawns are high in protein and low in fat. Pair them with some brown rice and steamed veggies for a balanced and very tasty meal.
Ingredients
½ lb prawns
1 tbsp coconut oil
1 Tbsp garlic, chopped
1½ cup lite coconut milk
1 tbsp curry powder
salt and pepper to taste
Directions
Heat coconut oil in large pan over medium high heat.
Add fresh garlic.
Rinse prawns and lightly salt and pepper.
Add prawns to pan and sprinkle with curry powder.
Saute for 2-3 minutes until all prawns are well-seasoned.
Add coconut milk and turn heat to low.
Simmer for 5 minutes.
Serve.