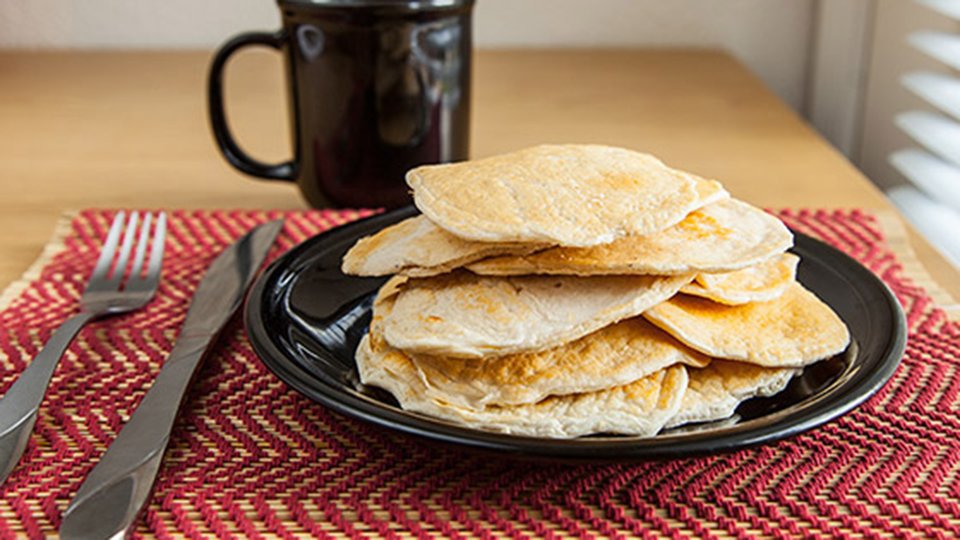 One downside of a low-carb diet is not being able to savor fluffy pancakes, but fret not: These amazing low-carb cakes are here to rescue you! Born from the mind of Ms. Bikini Olympia Ashley Kaltwasser, these protein pancakes will meet your nutrition needs while punching your pancake-loving taste buds.
Ingredients
1 cup liquid egg whites
¼ tsp vanilla extract
2 tbsp coconut flour
4 fl oz water
Directions
Combine all ingredients together in a shaker cup.
Spoon out about 2 tbsp of batter at a time onto a pre-heated non-stick skillet.
As batter starts to bubble, flip the pancake and allow to cook for another 30-60 seconds on the other side until done.
If you don't use all the batter, store the remainder in the fridge.