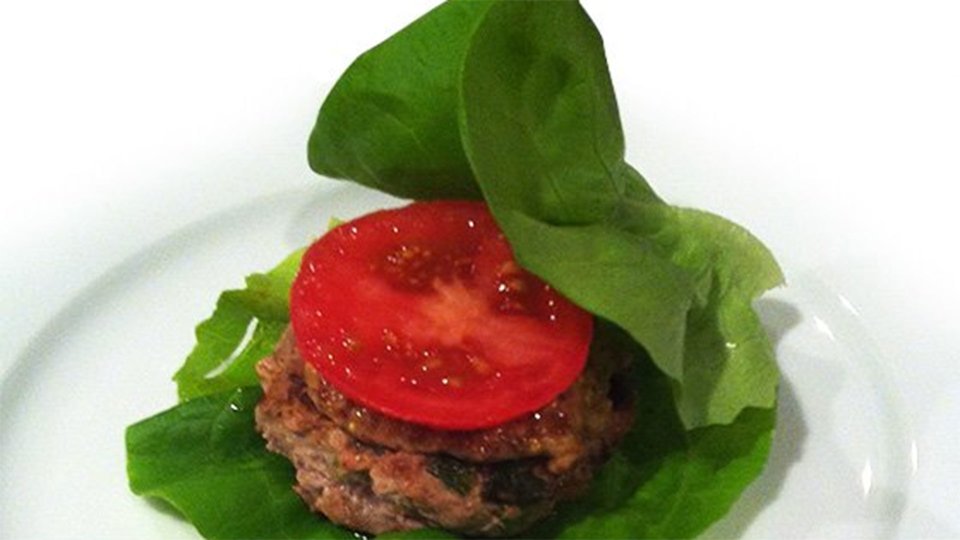 There's probably no room for regular hamburgers in your fat-loss diet. Don't despair! These turkey burgers are just the thing to tame the craving for fatty ground beef. I add some liquid aminos for an extra muscle-building pump!
Ingredients
1 lb 93% lean ground turkey
½ red bell pepper, sliced
½ medium (2-1/2" dia) onion, diced
3 green onion, chopped
2 tbsp egg whites
2 tbsp liquid aminos
1 tsp garlic powder
1 tsp ground ginger
1 tsp red chili flakes
4 leaf, large butter leaf lettuce
Directions
Combine all ingredients in a bowl and mix well.
Form mixture into 4 oz patties.
Grill or fry on greased pan for five minutes on each side or until thoroughly cooked.
Wrap with butter leaf lettuce and top with your favorite sauce.