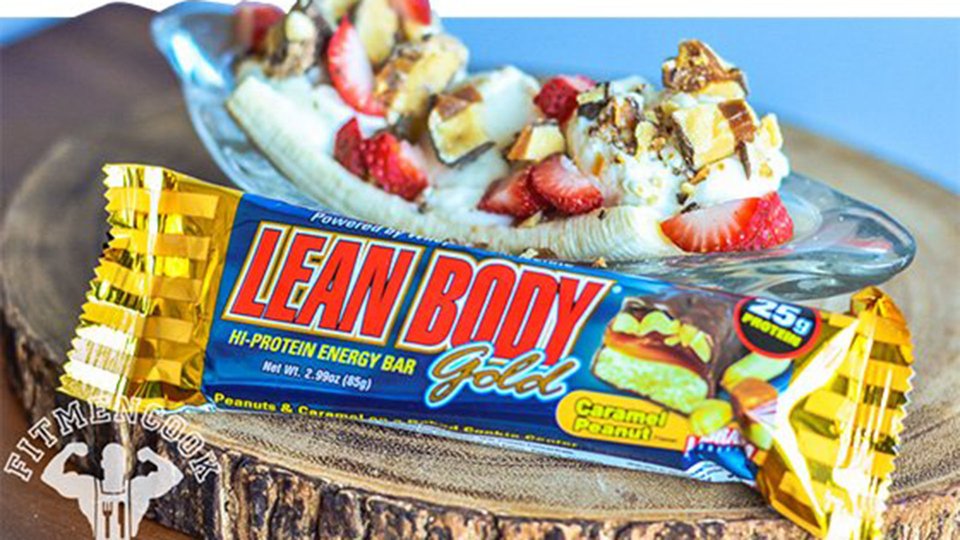 So you've just demolished your workout and even hit a personal best on one of those stubborn lifts you've been stuck on. Now, you only have one thing on your mind: refuel! Instead of racing to the grocery store to stock up on Ben & Jerry's, reach for your case of Labrada ISO LeanPro and a Gold Bar. With them, you can create a muscle-building banana split that's so good even Mr. Olympia would shed tears of joy.
Ingredients
7 oz nonfat plain Greek yogurt
½ scoop lean Pro 8 protein
1 tbsp vanilla extract
1 medium (7" to 7-7/8" long) banana
½ bar musclepharm Combat Crunch Bar
Directions
Place Lean Body Gold Bar in the freezer or refrigerator.
In a bowl, mix Greek yogurt, protein powder, and vanilla extract. Whip until completely smooth.
Place the bowl in the refrigerator for 1.5-2 hours or until desired firmness is reached.
Slice a banana in half vertically and place in a bowl.
Place Lean Body Gold bar in blender and pulse until it breaks into chunks.
Remove the ice cream from the freezer. Using an ice cream scoop, dig out the ice cream and place on top of the cut banana.
Sprinkle with the broken chunks of the candy bar and, if desired, fresh fruit.