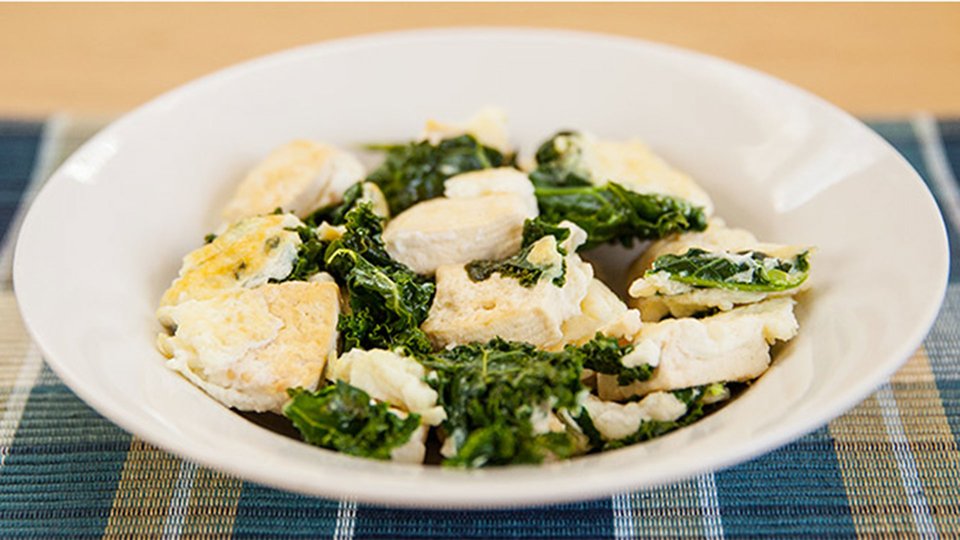 To help meet the recommended intake for calcium, consider adding calcium-fortified soy and cereals, as well as calcium-rich milk, yogurt, and green vegetables like broccoli, bok choy, and kale. This omelet contains tofu, which has 16 grams of calcium per quarter block.
Ingredients
¼ block tofu, firm
1 whole egg
2 egg whites
1 cup kale, diced
30 g reduced fat cheddar cheese, shredded
1 cup skim milk
Directions
Heat eggs and mix in kale and tofu to create omelet.
Top omelet with cheese.
Pour yourself a glass of milk and enjoy!