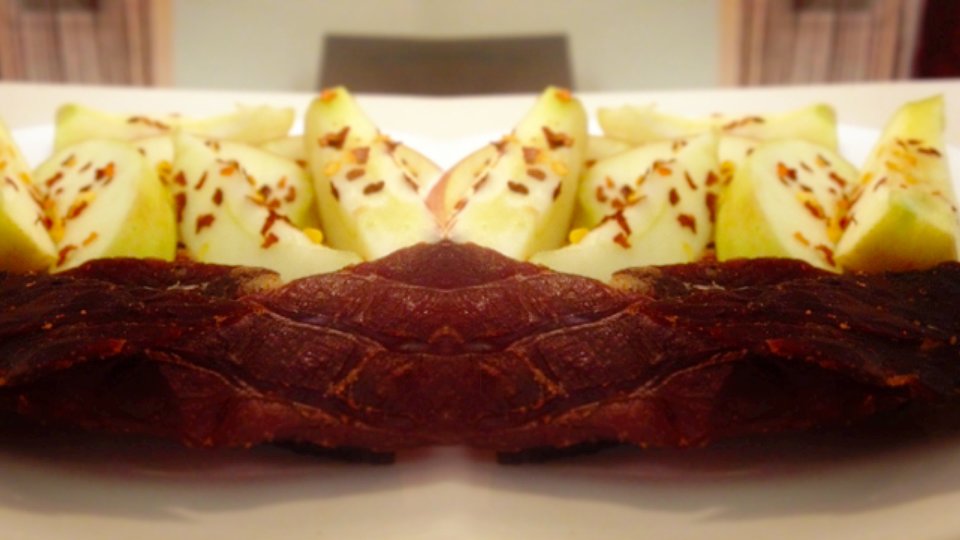 Plain sliced apples are kids' stuff. Add some crushed red pepper for a metabolic boost and that delicious sweet 'n' spicy combo. Trade in that Happy Meal for a few strips of jerky. You'll get all the benefits of red meat with less fat.
Ingredients
1 whole apple, sliced
1 tsp crushed red pepper flakes
1 oz beef jerky
Directions
Season apple slices with crushed red pepper and enjoy with beef jerky.