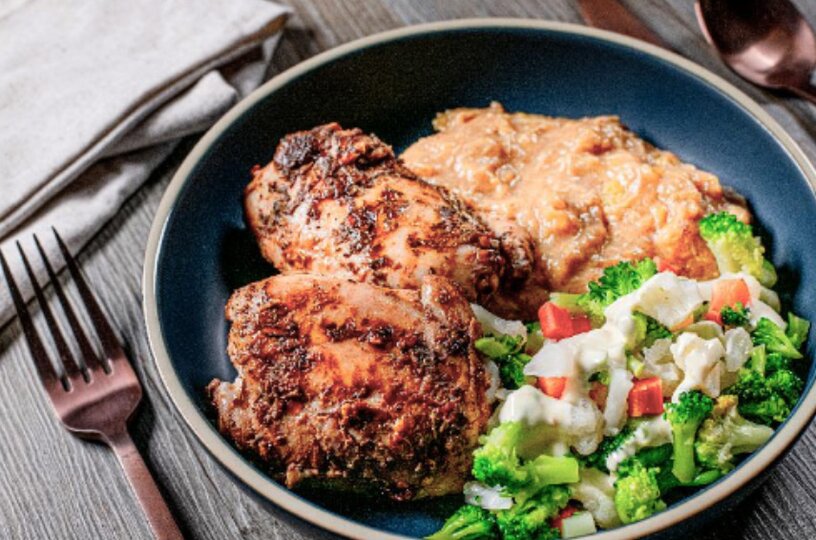 Change up your chicken and greens game with this delicious recipe that includes all sorts of amazing seasonings and flavors.
Ingredients
1 cup low-sodium chicken stock
2 tbsp (1 nlea serving) caesar dressing, fat-free
cup coconut milk
1 tsp cinnamon
2 tbsp caribbean jerk marinade
1 whole plantain
2 cup spring mix
11 thigh, bone and skin removed chicken thigh, meat only, raw
Directions
Rub chicken thighs all over with Jerk Marinade. Place on a preheated grill, turning once after about 4 minutes, cooking until center reaches 165F.
Peel and half plantain, boil in salted water for 8 minutes, then drain. Return to pot and mash with a potato masher, adding cocounut milk (optional) and stock until desired texture is reached - like mashed potato. Season with salt, and ground cinnamon.
Serve grilled chicken alongside mashed plantains and salad (tossed with dressing).