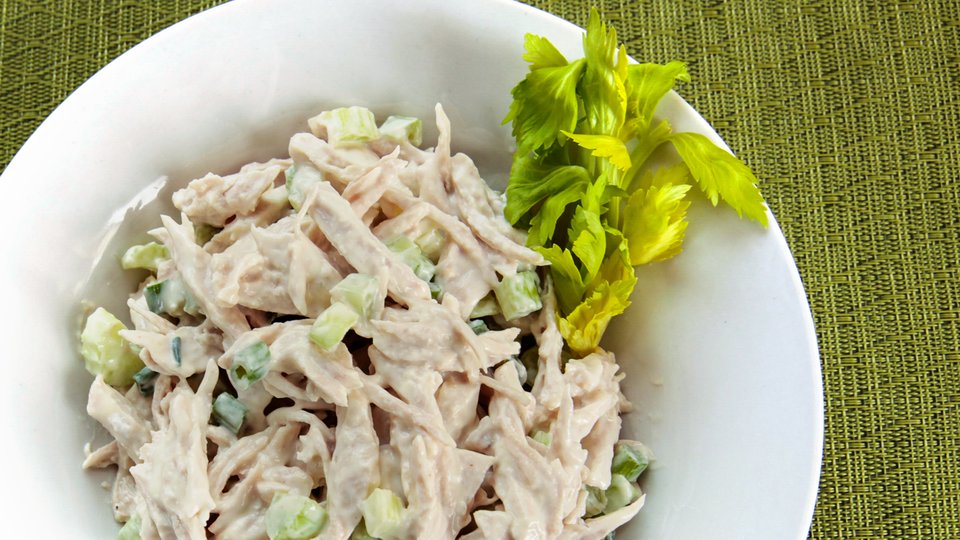 Here's a delicious turkey salad recipe.
Ingredients
2 lb ground 99% fat-free turkey breast
8 tbsp dijon mustard
¾ cup nonfat plain Greek yogurt
4 tbsp apple cider vinegar
1 tsp salt
5 whole green onion, chopped
1 cup chopped celery, raw
Directions
Add turkey breast to a medium-sized pot and bring to a rapid boil. Then, immediately reduce to low heat, cover with a lid, and let simmer for 30 minutes.
In the meantime, chop green onions and celery, place in a small bowl and set aside. In another small bowl add the Dijon mustard, Greek yogurt, apple cider vinegar, sweetener, and salt, mixing well until thoroughly combined.
Next, shred or chop the turkey into bite-sized pieces and place in a large bowl. Finally, add the chopped onions and celery as well as the wet ingredients and stir until well combined.
Refrigerate immediately. Salad keeps for about two weeks in the refrigerator and freezes well.