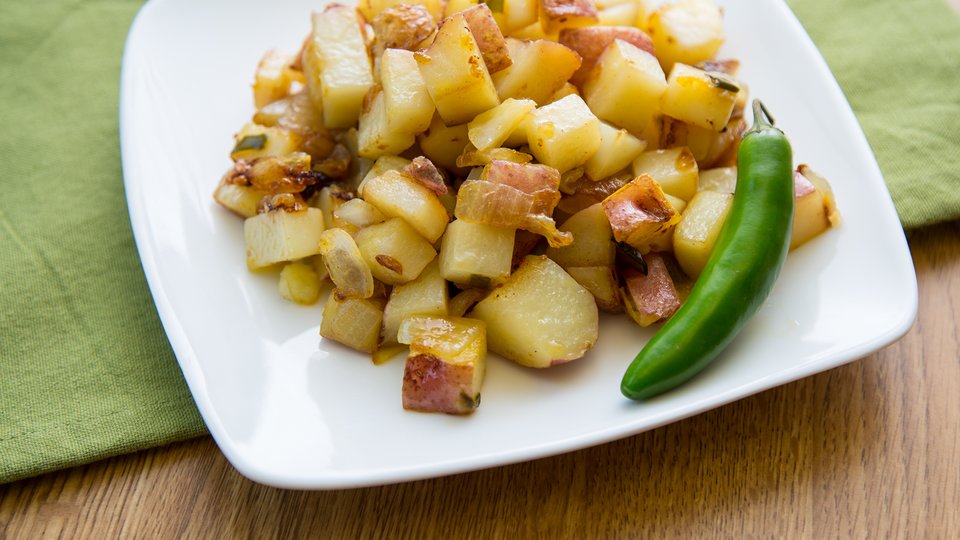 The fantasy isn't just how good and healthy these meals are for your body; it's how your body will look after you start eating this way!
Ingredients
2 potato small (1-3/4" to 2-1/4" dia) red potatoes, quartered
1 tbsp olive oil
4 tbsp chopped onions, quartered
2 whole jalapeno pepper, diced
Directions
Coat pan with thin layer of olive or coconut oil.
Add chopped onions and sliced jalapenos.
Add water or more oil as necessary. Cook 20 minutes (or until done) on medium heat, covered. Stir occasionally.