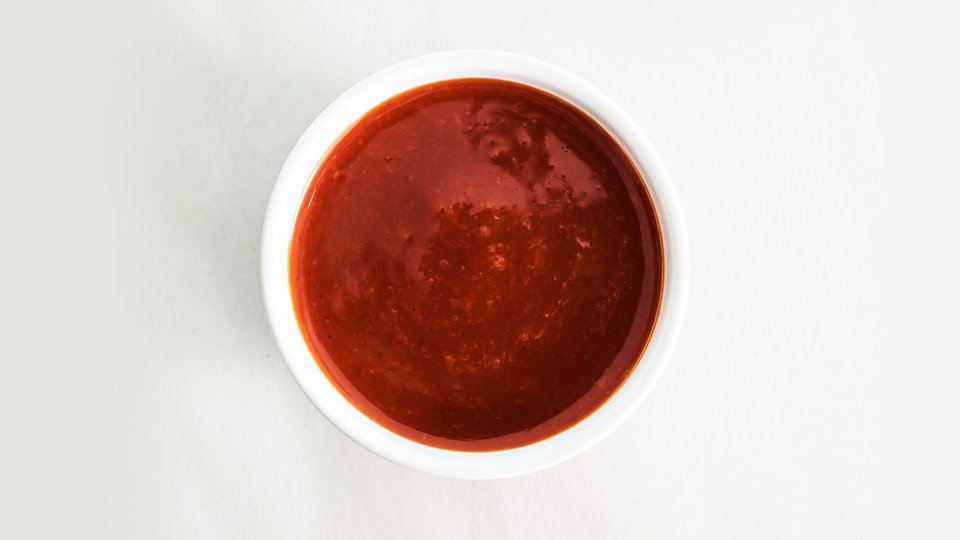 This delicious twist on traditional barbecue sauce from Chef Robert Irvine is sure to impress. Use it to breathe new life into all your favorite barbecue dishes!
Ingredients
1 cup honey
2 tbsp sesame seed oil
1 tbsp ginger, minced
3 clove garlic, minced
1 Tbsp mustard seeds
4 Tbsp rice wine vinegar
8 tbsp sriracha
2 cup barbecue sauce organic free
Directions
Heat sesame oil in a small nonstick pan and add ginger, garlic, mustard seeds, and rice wine vinegar. Toast mixture in the pan for 1-2 minutes, being careful not to let it burn.
Let cool, then pour mixture into a blender and blend until smooth.
In a medium bowl, add barbecue sauce, Sriracha, honey, and sesame oil mixture. Mix well.