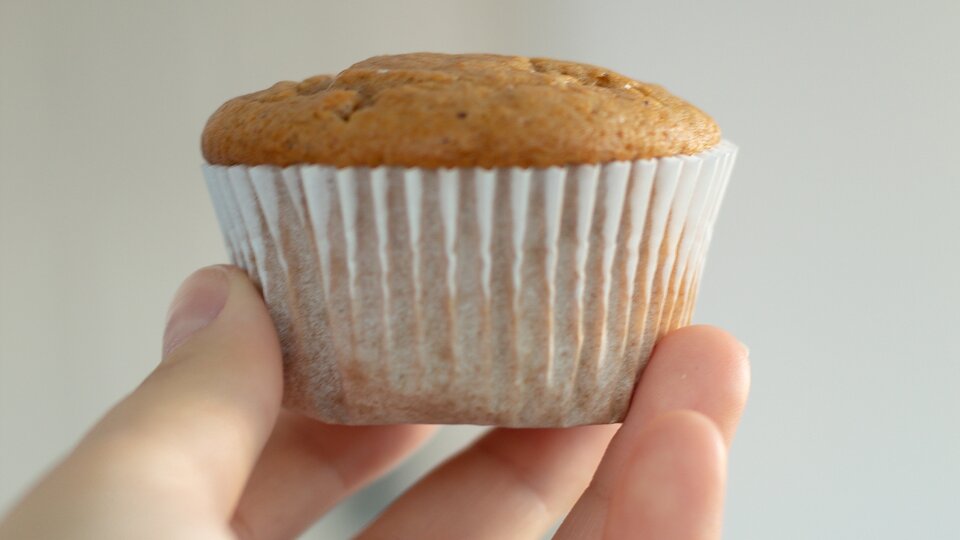 Many individuals find it hard to eat breakfast because they don't feel hungry in the morning, they are short on time, they travel frequently, or simply dislike traditional "healthy" morning meals. This simple protein packed recipe can simplify your morning. On a free night, make this quick and easy recipe by combining all of your ingredients into a bowl and pouring them into a muffin pan then baking them. Now you can reheat one in the morning or take it to go. Each muffin is about 100 calories and contains a good combination of protein and carbs to fuel you for the day.
Ingredients
1 cup unsweetened almond milk
¼ cup canola oil
1 tsp vanilla extract
1 cup almond flour
1 scoop plant protein powder
3 tbsp ground flaxseed
3 tbsp hemp seeds
1 tbsp baking powder
1 tsp cinnamon
Directions
Preheat your oven to 375°F/191°C.
Lightly spray the inside of a muffin with an oil spray.
Whisk the wet ingredients milk, oil, vanilla extract in a bowl. Optional ingredient: Sweetener: (Monk Fruit, Stevia, Agave)
Add the dry ingredients: flour, protein powder, flax seed, hemp seed, baking powder, cinnamon into the wet ingredient bowl.
Mix until you have a thick muffin-like batter.
Divide and pour the mix into the muffin tin, filling them about ¾ way to the top.
Add anything you want on top.
Bake in the middle rack for 18-20 minutes or until the center is dry.
Let it rest.