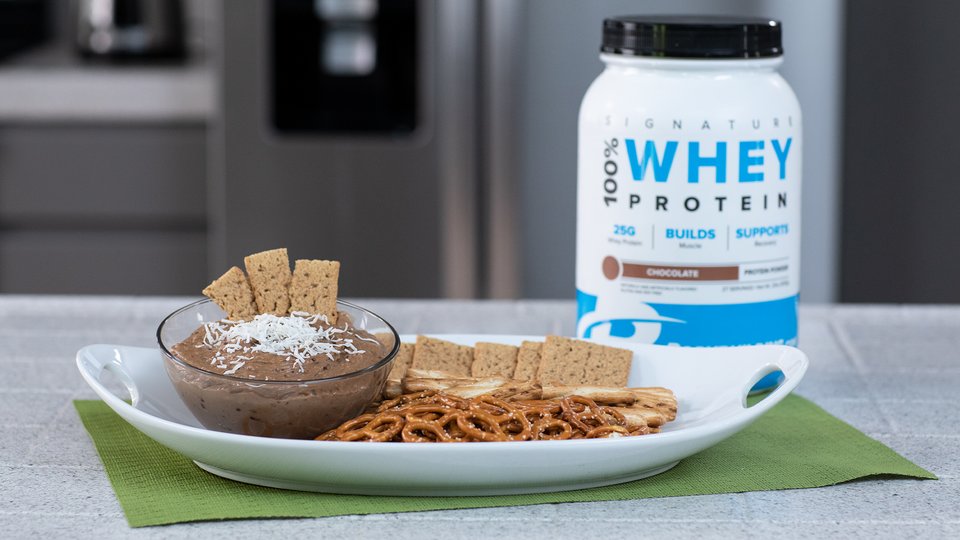 If you've been skeptical of those crazy hummus flavors at the supermarket but still want to see what all the fuss is about, give this recipe a try. The fiber in the garbanzo beans helps curb cravings and improve digestion, and the extra boost of protein means this healthy snack won't ruin your macros. Whip up a batch for an afternoon snack or bring it to your next summer party for a healthy way to graze while you hang out.
Ingredients
1 cup garbanzo beans
½ cup natural creamy peanut butter
1 cup coconut whip
½ tsp pure almond extract
½ tsp vanilla extract
1 pinch table salt
Directions
Place garbanzo beans, peanut butter, coconut whipped cream, extracts, whey, bar, and salt in a food processor and pulse to combine.
Once mixture starts to blend together, turn on the food processor and drizzle milk in a little at a time until desired consistency is reached.
Serve at room temperature or chilled with graham crackers, apples, or pretzels for dipping.