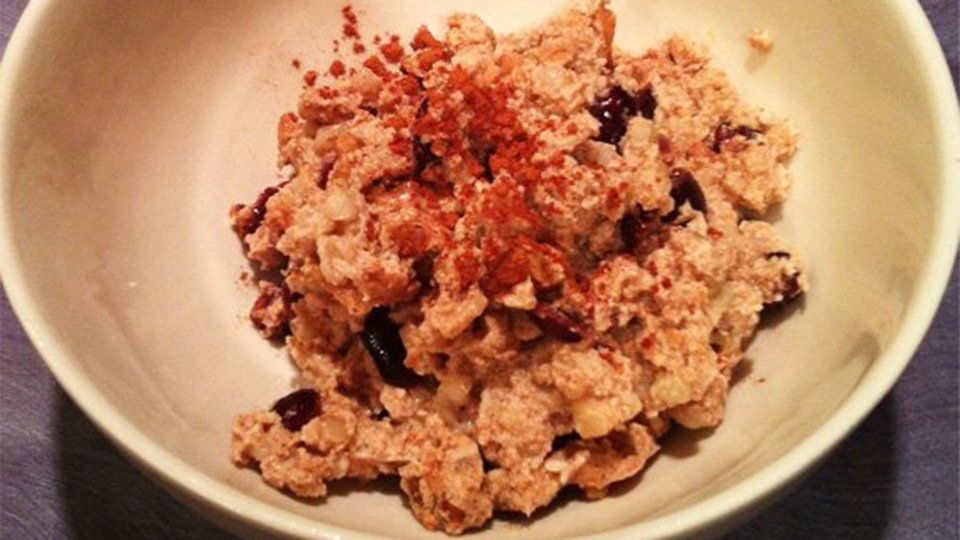 For those of us with a sweet tooth?yes, even I indulge?the desire for dessert never goes away. Try this protein-packed and flavor-filled dessert. It has great omega fats from the walnuts and medium-chain triglycerides from the coconut. Your palate and your doctor will both be thrilled.
Ingredients
1 cup brown rice
2 scoop(s) vanilla whey protein powder
½ tsp table salt
2½ cup almond milk
1 tsp vanilla extract
3 tbsp natural almond butter
1 tsp cinnamon
½ cup dried cranberries
¼ cup coconut flakes
¼ cup walnuts, chopped
Directions
Preheat oven to 400 degrees F.
Cook rice according to the package directions.
In a large bowl, combine 1 1/2 cups almond milk, protein powder, salt, vanilla extract, almond butter, coconut, cranberries, cinnamon, and cooked brown rice.
Place mixture into an oven safe dish and top with walnuts.
Bake for 40-50 minutes and stir in an additional cup of almond milk to moisten.
Serve immediately.