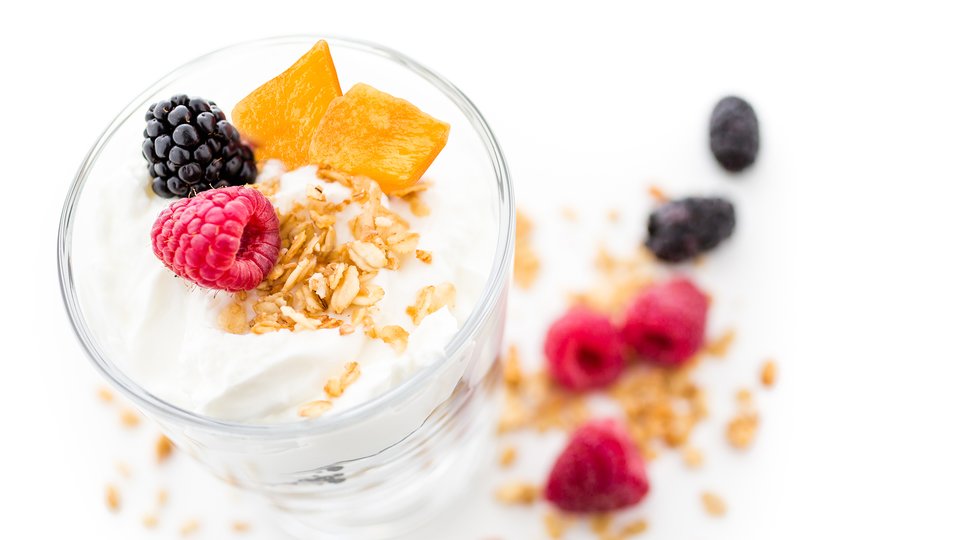 This is great for entertaining while still serving a healthy treat that gets high presentation scores. Be sure to serve it in a clear glass—to impress. Greek Yogurt has no fat, making it onto my list of favorite treats.
Ingredients
3 oz nonfat plain Greek yogurt
2 tbsp honey
½ tsp lemon zest
½ cup blackberries
½ cup raspberries
4 tsp mint leaves
¼ cup granola
¼ cup 1" pieces frozen papayas
Directions
Combine half of yogurt to honey and zest (with lemon juice) and chopped mint.
Make mixture by adding to bowl of fruit to coat.
In glass, spoon in a layer of fruit, then a layer of plain yogurt, followed by a layer of fruit and yogurt mixture.
Finish with granola and mint to garnish.