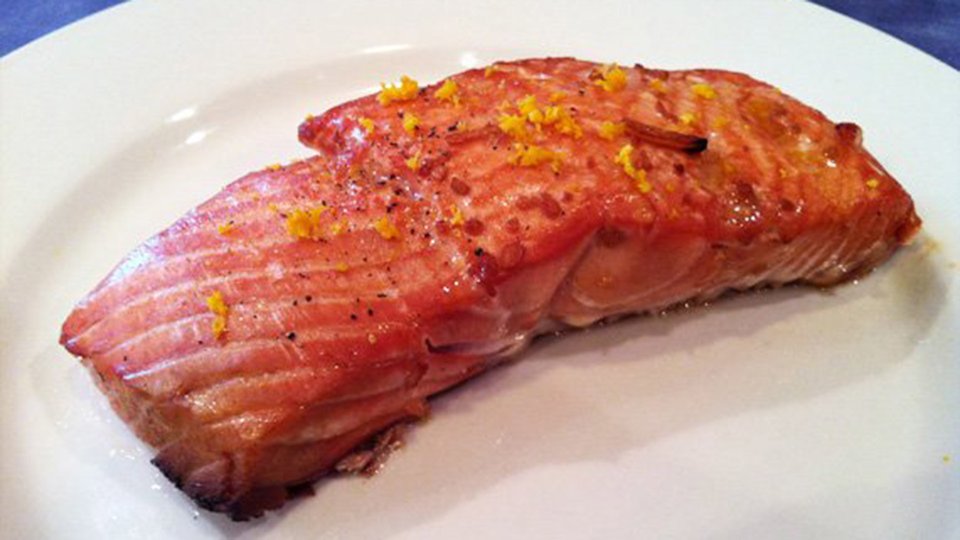 Ginger and salmon blend together perfectly. You'll enjoy the flavor almost as much as you will the health benefits!
Ingredients
1 tsp ground ginger
1 tsp garlic, minced
⅓ cup light soy sauce
¼ cup orange juice, fresh squeezed
1 to taste powdered Stevia
½ whole onion, finely diced
3 fillet salmon fillet
Directions
Combine ginger, garlic, soy sauce, orange juice, and Stevia in a bag.
Add the salmon and onions to the bag and let sit a few hours to marinate, flipping the bag after 1.5 hours.
Cook salmon on grill until it flakes easily with a fork.
While cooking, brush salmon with any excess marinade.
When done, sprinkle with orange rind and serve.