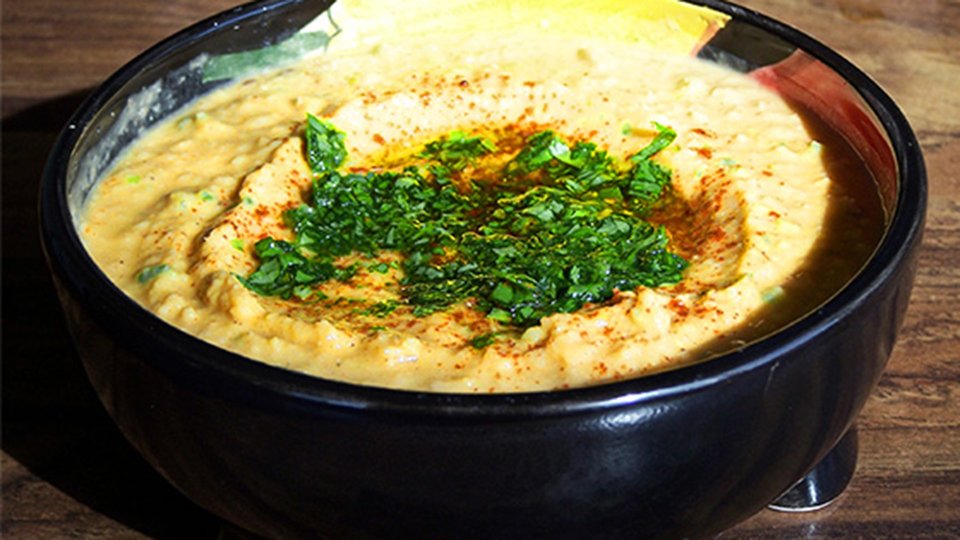 Hummus... need I say more? Here is a twist to an all-time favorite snack. When it comes time for garlic, crushed will do. If you can make garlic ahead of time it will really pay off, especially in this recipe. Take an entire clove and cut the top off, pour a teaspoon of extra-virgin olive oil on top (wrap in foil) let it do magic in the oven at 375 for 40-45 minutes. I use this garlic on everything... so good! My suggestion - make more than one clove. You'll love it!
Ingredients
1 can drained chickpeas, canned
4 oz tahini paste
¼ cup lemon juice
3 tbsp extra virgin olive oil
1 clove garlic, minced
1 cup ground ginger
¼ tsp cumin
¼ cup cilantro
1 medium whole (2-3/5" dia) tomatoes
2 tbsp scallions, sliced
Directions
Bust out the food processor for this one (or a magic bullet if you have one).
Combine chickpeas and liquid with tahini, lemon juice, 2 tablespoons oil, garlic, ginger, and cumin and puree.
Stir in cilantro, tomato, and scallions, season with salt and pepper.
Drizzle remaining oil over the top of the hummus.
Taste. Feel free to add in more of that yummy roasted garlic ... don't be shy!