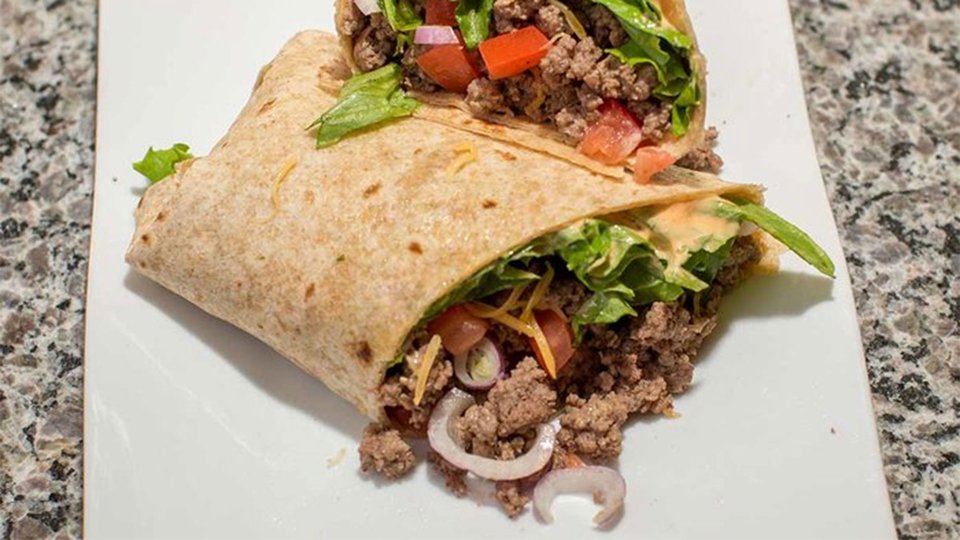 Move over, Chipotle. Get your burrito fix and meet your macros with this Gainzerito.
Ingredients
6 oz lean ground beef
1 tsp garlic powder
1 tbsp safflower mayonnaise
1 tsp sriracha
½ tbsp dijon mustard
1 whole-wheat tortilla (10-inch)
1 leaf lettuce
1 tomato, diced
1 red onion, diced
¼ cup, shredded low-fat cheddar cheese
salt and pepper to taste
Directions
Cook ground beef and season in the pan with garlic, sea salt, and ground pepper.
Mix mayo, sriracha, and Dijon mustard in small bowl.
Spread mayo sauce on tortilla. Add lettuce, tomato, onion, beef, and cheese.
Fold and wrap burrito.