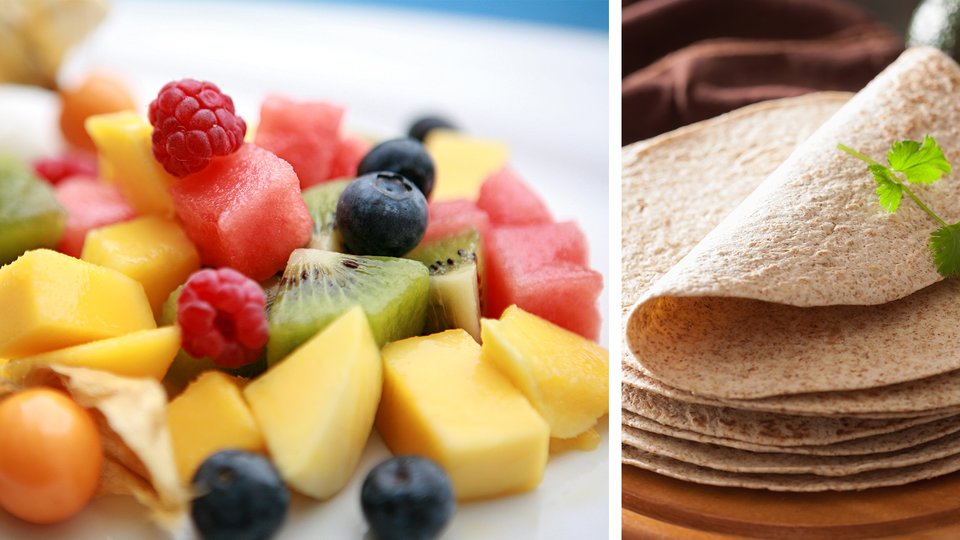 If you're tired of the classic nacho chips and salsa, this will give you a change of pace while still being very healthy and helping you get in plenty of vitamins and fiber.
Ingredients
2 whole kiwi
2 whole mango
¼ cup raspberries
¼ cup blueberries
4 cup strawberries
1 packet splenda
1 cup brown sugar
1 whole orange juice, fresh squeezed
10 whole whole-wheat tortilla (10-inch)
16 tbsp splenda
1 tbsp cinnamon
Directions
In a large bowl, mix together all the fruit.
Next, stir together the Splenda, brown sugar, sugar-free fruit spread, and juice.
Pour this over the fruit and toss until well covered.
Place in the fridge for at least 15 minutes.
In a small bowl combine Splenda and cinnamon.
Coat one side of each tortilla with butter spray and then tear into bite-sized pieces.
Lay flat on a baking tray and then sprinkle with cinnamon mixture.
Spray one more time with butter spray and then place in a preheated oven at 350 degrees F for about 8-10 minutes or until brown.
Allow to cool before serving with fruit salsa.