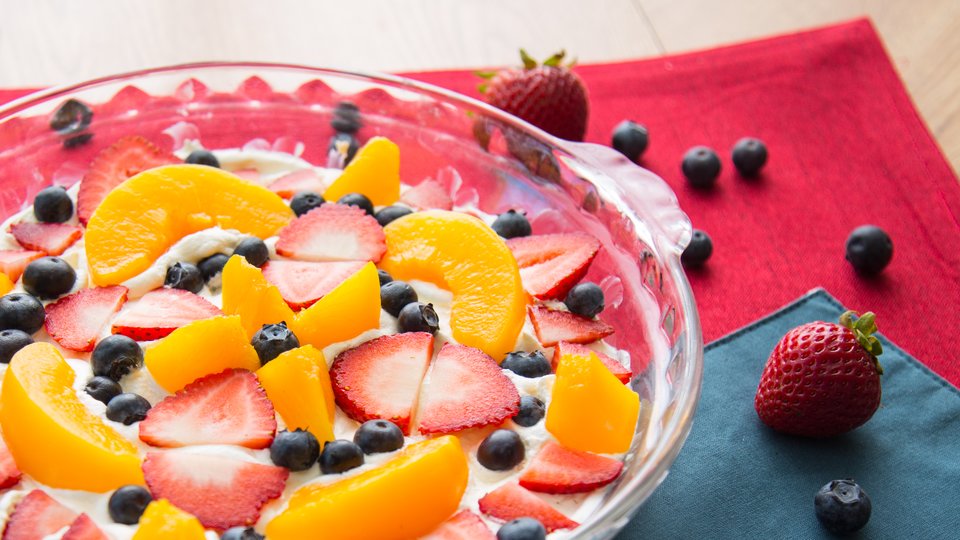 This is a great party dessert recipe that's lighter in calories but still high on taste.
Ingredients
1¼ cup rolled oats
½ cup fat-free cream cheese
8 tbsp splenda
4 tbsp low-sugar strawberry jam
½ cup, whipped heavy whipping cream
½ cup strawberries
½ cup blueberries
½ cup frozen peaches
Directions
Combine the oats, cream cheese, and Splenda in a bowl.
Once well mixed, press into a pie plate until firm.
Spread the sugar-free jam on top of crust and then spoon over that Cool Whip topping.
Arrange fruit over the cool whip and set aside.
In a saucepan, combine the sugar, salt, corn starch, orange juice, lemon juice, and water.