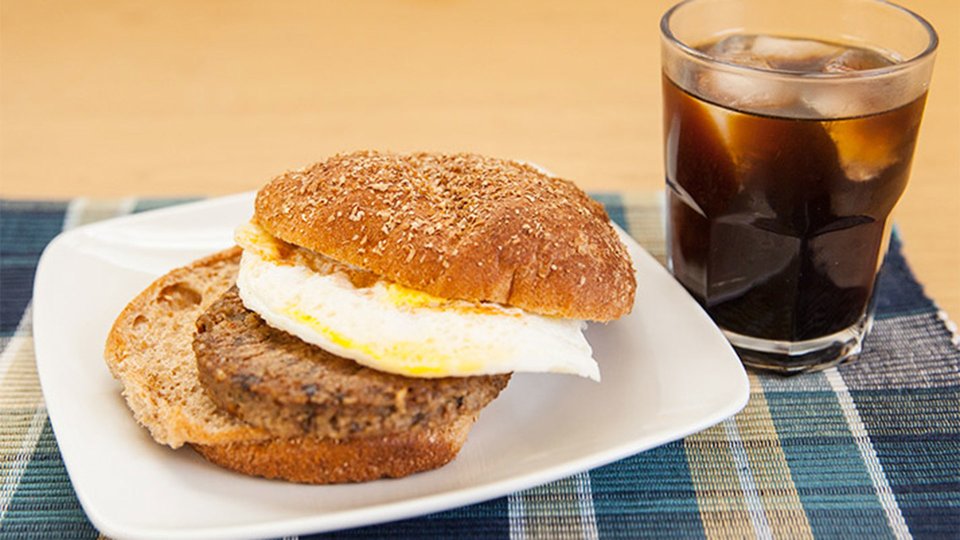 Move over, Egg McMuffin. Choose this healthier option and have a transportable breakfast perfect for on-the-go morning meals. It's also a great source of B-12, containing 1.5 micrograms of the recommended daily dosage of 2.4 micrograms.
Ingredients
1 cup coffee
2 tbsp nonfat milk
1 whole egg
1 bun sara Lee whole-wheat thin-style bun
1 patty garden veggie burger
Directions
Heat veggie patty and egg separately and place on whole wheat bun. Pour yourself a cup of coffee over ice and enjoy!