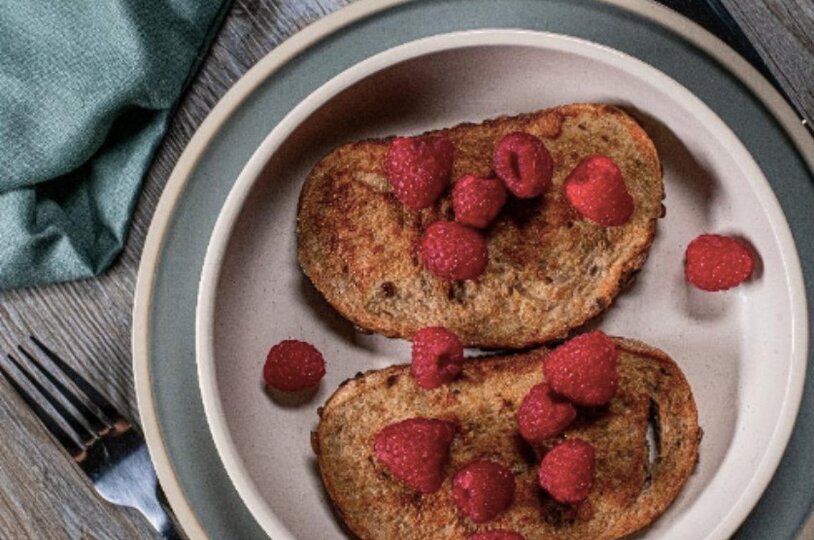 Start the morning right by delving into this flavorful French Toast recipe!
Ingredients
8 tbsp egg whites
3 tbsp powdered peanut butter
1 tsp cinnamon
3 whole egg
4 slice whole-wheat bread
½ cup raspberries
1 tsp ginger, powdered
1 tbsp vanilla extract
½ cup unsweetened almond milk
½ tbsp sugar-free maple syrup
Directions
In a shallow bowl, combine the egg whites, whole egg, almond milk, cinnamon, ginger, peanut butter powder, maple syrup, and vanilla extract to the dish. Mix together ingredients until combined.
Heat the skillet over medium heat, while it is heating, dip the bread into the batter on both sides and soak for at least 1 minute in the batter.
Spray the pan with nonstick cooking spray and place in the toast. Flip the toast when one side is lightly browned and crispy, about 2-3 minutes per side. Then remove from the skillet once each side is golden brown.
Top with berries and serve.