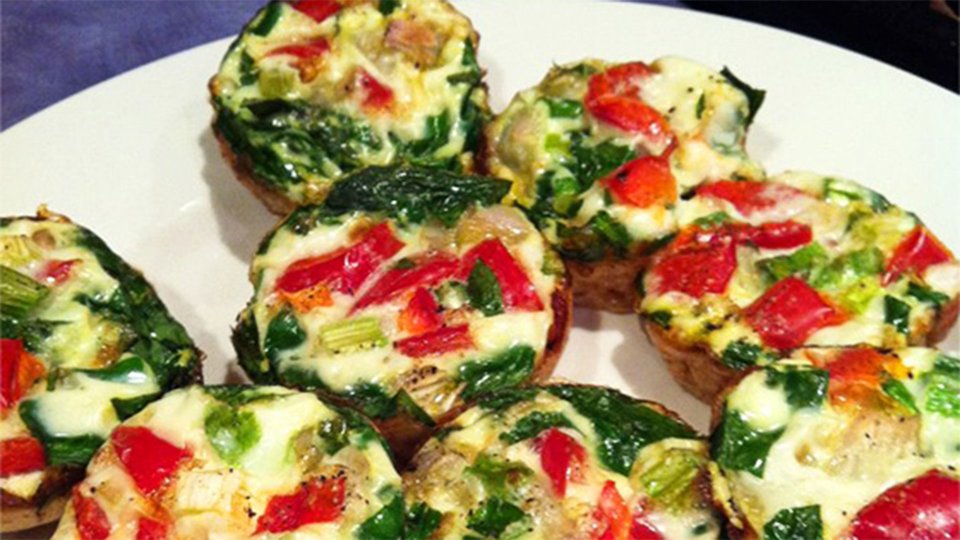 Oats can be easily packed in Ziploc baggies, but egg whites are another story. To make things easier on myself, I got creative and came up with these portable egg-white puffs. Below is the recipe for my favorite veggie combination, but feel free to get creative!
Ingredients
1 cup liquid egg whites
1 cup spinach
1 cup green pepper, chopped
1 cup onion, finely chopped
salt and pepper to taste
Directions
Preheat oven to 375 degrees.
Spray muffin tin with non-stick cooking spray. (I like Pam olive oil spray).
Fill each muffin cup halfway with liquid egg whites.
Add chopped veggies to each cup until almost full.
Bake for 20 minutes.