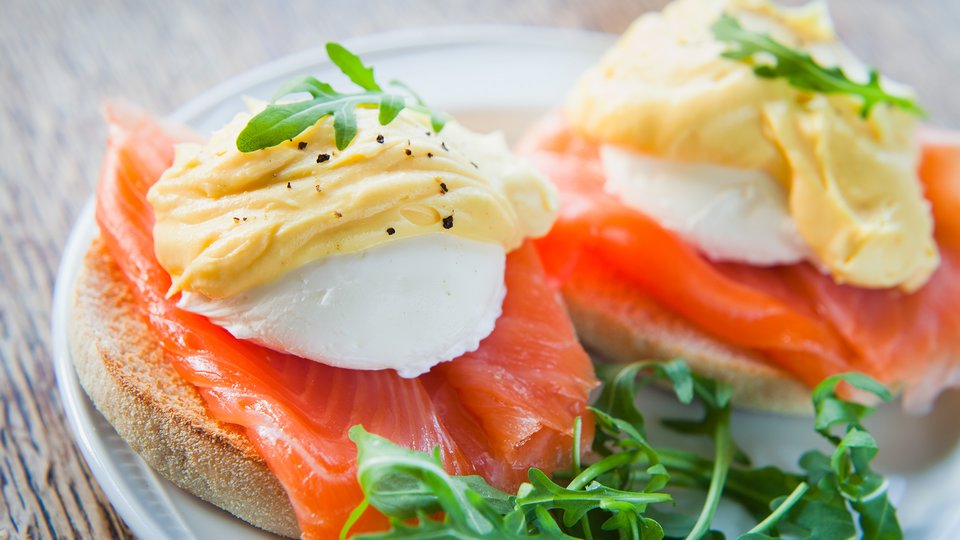 Many people don't include enough fatty acids in their diets. But you need to make an effort to increase omega fats if you want to maintain good health and achieve a leaner body composition. Combine salmon with eggs to score double the protein and essential fats! This recipe includes wholesome carbohydrates from the whole-wheat English muffin as well.
Ingredients
1 tsp olive oil
1 tbsp red onion, diced
1 tbsp green onion, chopped
2 large egg whites
1 salt and pepper to taste
1 tbsp dijon mustard
2 slice, thin/small tomatoes, sliced
1 oz, boneless salmon, smoked
1 muffin whole-wheat English muffin
Directions
Heat half a teaspoon of olive oil in a pan. Add a tablespoon of chopped red onion with one tablespoon of chopped green onion and cook until slightly tender.
Add two egg whites and scramble until cooked through, adding salt and pepper if desired.
Slice one whole wheat English muffin and place in the toaster. Smear with one tablespoon of Dijon mustard.
Top one half of the English muffin with a slice of tomato and one ounce of smoked salmon. Top the other half with the egg mixture from the pan and then place both halves together.