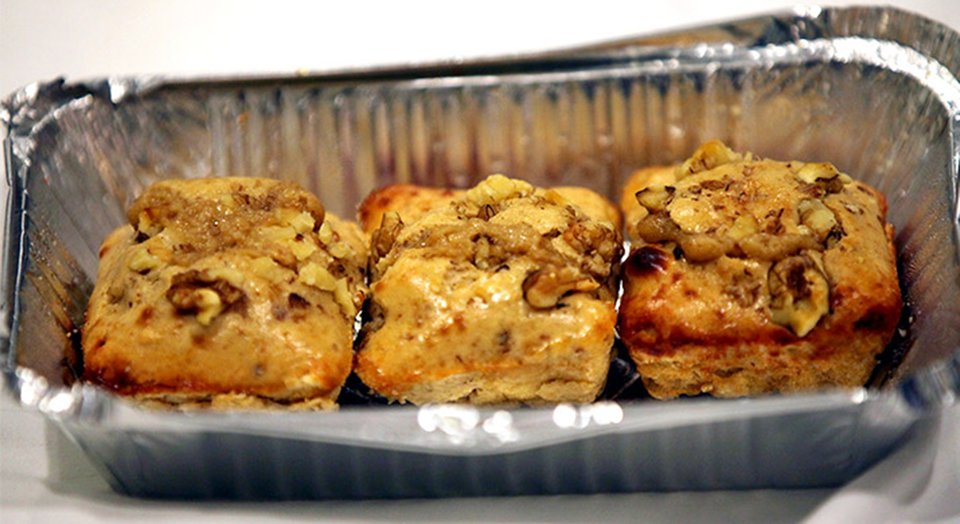 These delicious treats are nutrient-dense and packed with muscle-making power. They're easy to make and convenient to take.
Ingredients
6 large egg whites
1½ whole apple, sliced
2 tbsp nonfat plain Greek yogurt
3 tbsp peanut butter
⅛ cup raw oats
⅛ cup oat flour
⅛ tbsp almond flour
⅛ tbsp coconut flour
¼ cup quinoa flour
1 tbsp cinnamon
1 cup powdered Stevia
5 scoop vanilla protein powder
1 tsp ground flaxseed
Directions
Preheat oven to 350 degrees Fahrenheit (175 degrees C).
Mix all the wet ingredients in bowl.
Grind the apple to chunky apple sauce and mix with wet ingredients.
Mix all the dry ingredients in a bigger bowl. Mix well, then add the wet ingredients and stir everything to make the mix smooth. The mix should be very sticky and run slowly off a spoon.
Pour mix into muffin tray.
Bake for 8-10 min. The temperature and time can vary from oven to oven, so I recommend checking the muffins after 6-7 min to ensure you don't over bake them.