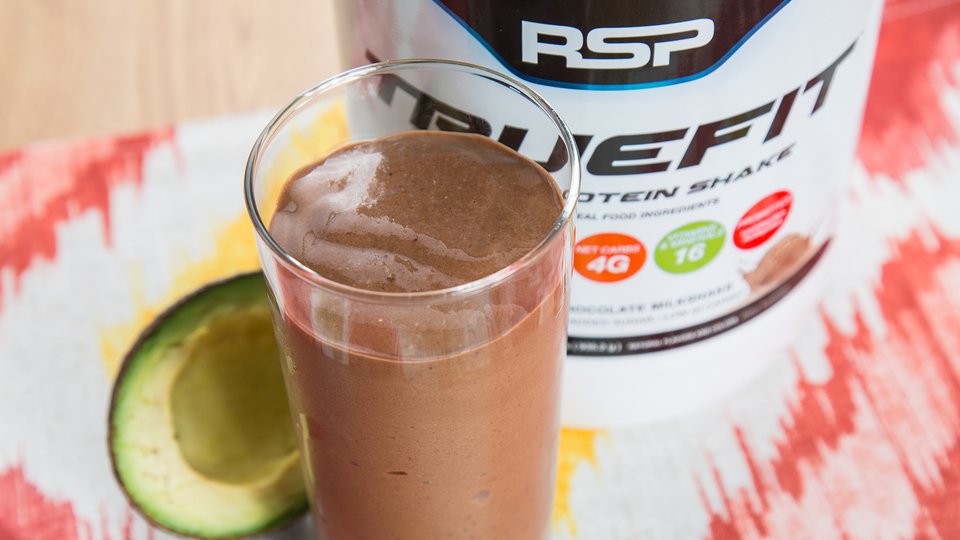 To boost the chocolatey goodness in your protein shake without boosting the sugar, try adding cocoa powder and avocado. The unsweetened cocoa powder is packed with flavonoids, which act as antioxidants in the body. The healthy fats of the avocado add richness and a creamy consistency without interfering with the chocolatey taste.
Ingredients
1 scoop RSP Nutrition TrueFit Lean Protein (Chocolate)
½ avocado
1 tbsp cocoa powder, unsweetened
1 cup coconut milk
Directions
Place all ingredients, along with a handful of ice, in a blender and blend to a smooth consistency. If the smoothie is too thick, add liquid. You can also substitute water or another milk for the coconut milk, depending on your goals and taste preferences.