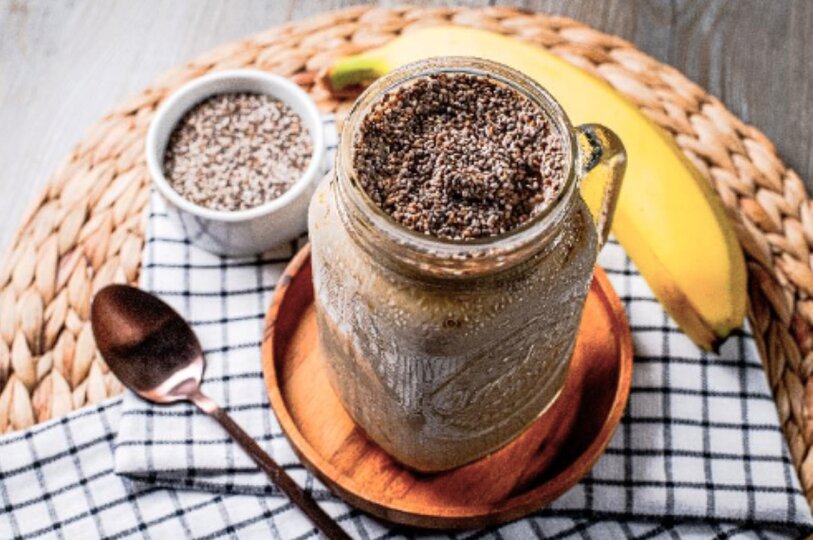 If you're a fan of banana pudding, you have to try this recipe out! Not only do you get this delicious sweet treat, but also a macronutrient friendly treat!
Ingredients
500 g 2% greek yogurt, plain
1 large (8" to 8-7/8" long) banana
4 tsp instant coffee
17.6 oz tofu, firm
2 tbsp chia seeds
Directions
Blend the yogurt with tofu, banana, and coffee. Add one or two packets of non-caloric sweetener.
Transfer into a cup, add the chia seeds, and mix.
Fridge for 15 minutes or overnight.