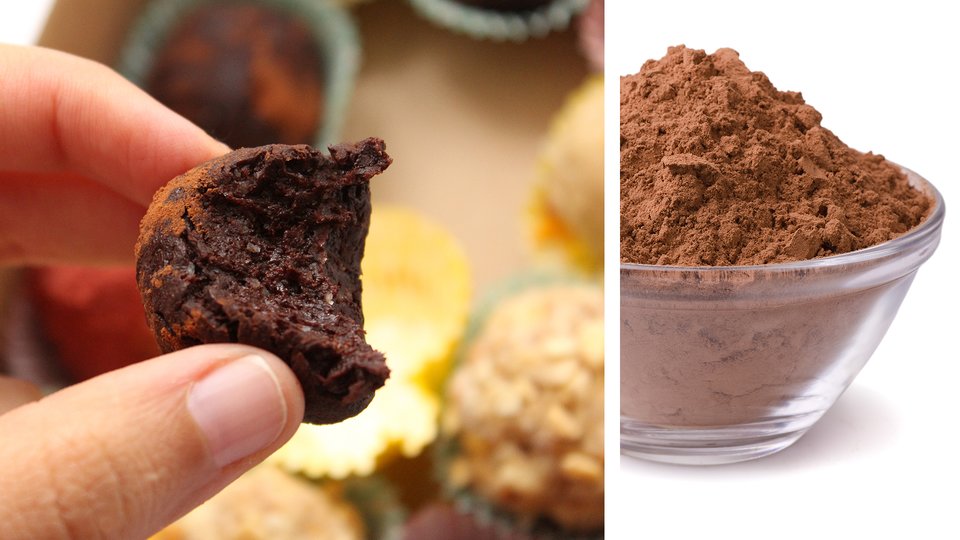 Dark. Chocolate. Truffles. What more is there to say, really? This protein-packed play on the original is sure to power your gains while satisfying your craving for all things cocoa.
Ingredients
¾ cup(s) chocolate protein powder
2½ tbsp cocoa powder, unsweetened
2½ tbsp powdered Stevia
¼ cup whole milk
4 tbsp almonds, chopped
Directions
Mix all ingredients together.
Shape dough into 12 truffles. If it's too sticky to handle, add a bit more cocoa powder to the mix. Taste your batter to ensure it's sweet enough; add a bit more sweetener if needed.
Let truffles set for a few hours or overnight in the fridge.