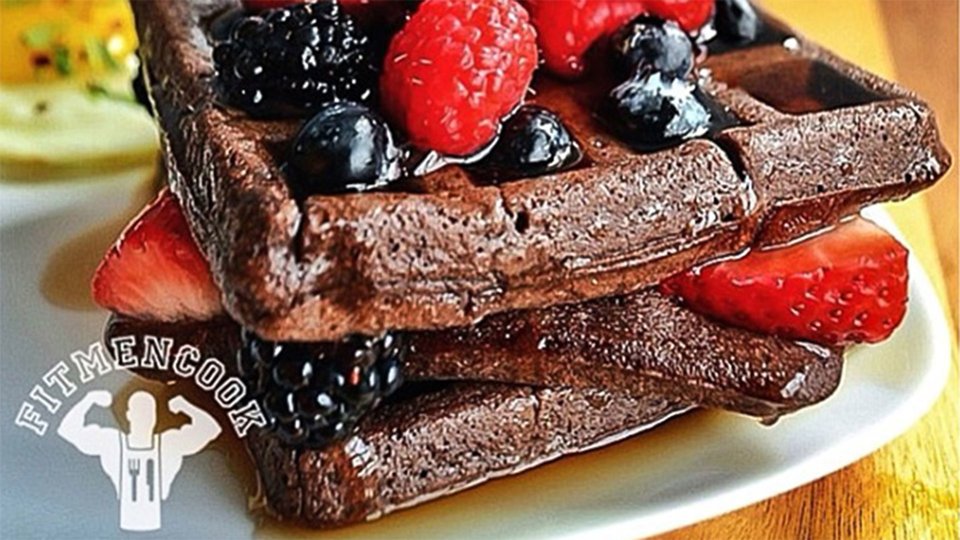 These waffles are powered by Gaspari Nutrition MyoFusion. The "rite of passage" for any FMC/ FWC is making protein waffles and pancakes. And these waffles prove that feeding muscles is pretty delicious!
Ingredients
1 scoop gaspari Nutrition Myofusion Advanced Protein
1 egg
1 egg whites
¼ cup sorghum flour
⅛ cup almond flour
⅓ cup almond milk
1 g powdered Stevia
1 tbsp dark chocolate baking powder
Directions
In a bowl, mix protein powder, sorghum flour, almond flour, cocoa powder, Stevia or sugar.
Add eggs and almond milk and mix or blend.
Spray waffle iron with coconut or olive oil.
Pour batter onto the waffle iron and cook.
When waffles are done, drizzle with fruit, your favorite sugar-free syrup, or both.